Beginners sometimes have a hard time finding the right cigar for the occasion and the moment. We have put together a few tips for choosing the right cigars.
Suppose you are driving in an unfamiliar area, or you are in a supermarket looking for a product you have never bought there before. Then, it makes sense to ask locals for directions and sales staff for the right shelf. Likewise, we recommend that beginners do their research and seek professional advice before choosing and buying a cigar.
Cigar Butler and personal advice
If you don't have access to a physical cigar store nearby and still want help buying cigars, we recommend VILLIGER's Cigar Butler. The Cigar Butler allows beginners and experienced aficionadas and aficionados to choose the perfect cigar for themselves online. It helps them find the right handcrafted cigar for a special occasion or a gift. The Cigar Butler will ask you various questions and provide essential guidance for choosing the right cigar.
Type of cigar smoker and cigar strength
First, the Cigar Butler will establish what type of cigar smoker you are: beginner, recreational/occasional smoker, or connoisseur. Next, the Cigar Butler will ask you to specify your preferred cigar strength on a scale of 1 to 5. It will also point out that cigar strength is not related to a smoker's experience. This means that it will recommend all five VILLIGER cigars with strength 5 to beginners and experienced connoisseurs alike. Beginners should pay more attention to a cigar's size and shape than to its strength. They should stick to shorter cigars with a ring gauge of at least 12 mm since slim cigars tend to be more bitter and spicy. If you're looking for more beginner tips and recommendations, please visit The 10 Best VILLIGER Cigars for Beginners. And if you're looking for information and recommendations on the advantages and disadvantages of various cigar sizes and shapes, we've got you covered with Cigar Formats and Their Merits.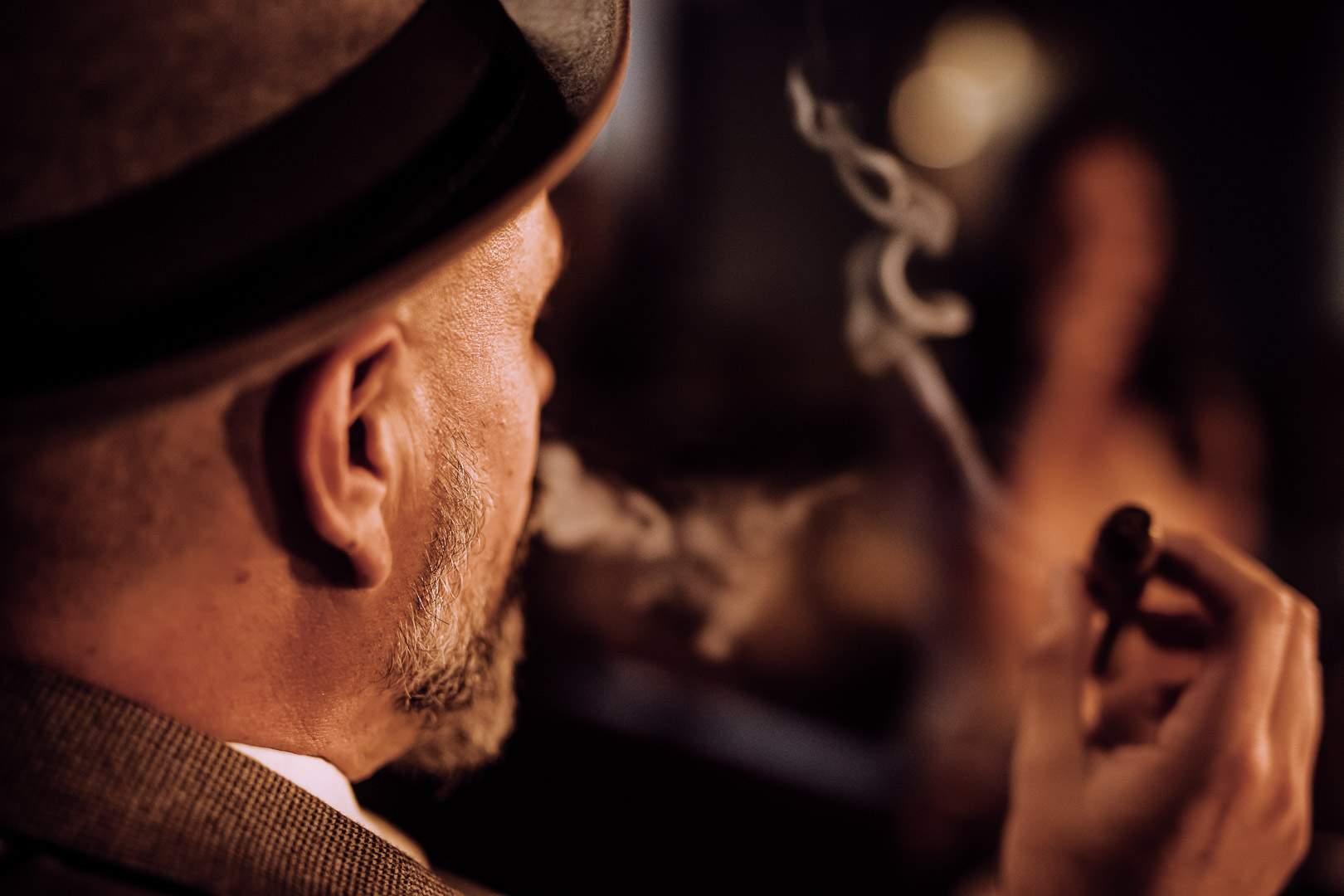 Smoking time and occasion
Next, the Cigar Butler will ask you to specify the preferred smoking time and the occasion. For example, if you're on the go, the VILLIGER Cigar Butler will only recommend the VILLIGER 1492 Corona. Suppose you're trying to find the perfect cigar for a social occasion. Then, it will recommend two cigars, each in Toro and Robusto format. Alternatively, if you are looking for that "after-work" cigar, it will suggest various cigar formats of the LA LIBERTAD, CORRIDA, and DOMINICO brands. The Cigar Butler will also allow you to select up to 33 cigars for other occasions, like "at home," "at a party," or "with good friends." And, if the choice seems overwhelming, please visit Top 5 Cigars for That Special Occasion to find five specific cigar recommendations for special occasions.
Flavor is a matter of taste
In the same way as the furnishings of a home or the sampling of a good drop of wine, the enjoyment of and preference for tobacco flavors are also a matter of personal preference. VILLIGER cigars have 24 distinct flavors, from creamy and sweet to earthy and leathery to musk and cedar, just waiting to be discovered by aficionadas and aficionados. For example, the VILLIGER 1888 Robusto develops creamy notes of earth, leather, wood, and roast aromas. The CASA DE NICARAGUA Corona offers a delightful combination of coffee, leather, and pepper. And if you light up a CORRIDA BRAZIL Toro+, you will discover its sweet character, as well as gorgeous tones of cocoa, earth, leather, and coffee. Just as with food or wine, we recommend that beginners and experienced connoisseurs keep embracing new flavors as a way to fall in love over and over again.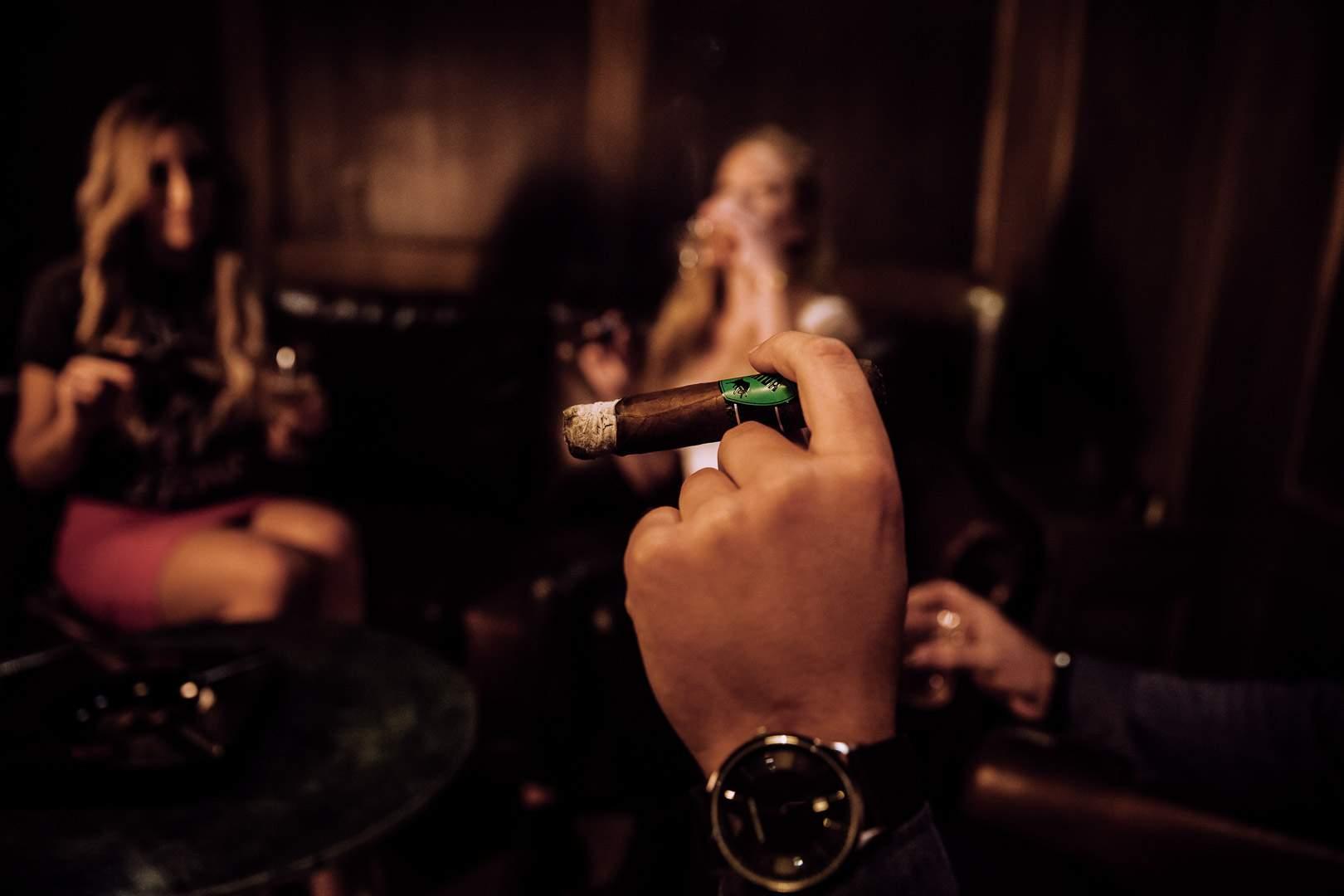 Cigars by origin
Finally, the Cigar Butler will allow you to filter cigars by origin. You have the choice between four countries of origin: Brazil, Honduras, Nicaragua, and the Dominican Republic.
Brazilian cigars are medium-bodied and appreciated for their mild, slightly sweet aroma. That is why they are so popular with beginners and aficionados alike. Located on the Caribbean Island of Hispañiola, the Dominican Republic is among the major cigar-producing countries in the world alongside Cuba. Nicaragua's volcanic soil and warm, humid climate are suitable for cultivating unique, strong tobacco. Thus, Nicaraguan cigars are suitable for experienced cigar connoisseurs. The topography and climate in Honduras ensure regular rainfall, essential for the thirsty tobacco plants. Honduran tobacco is of high quality and has a characteristic earthy taste that can compete with the best tobaccos in the world.
To learn more about countries of origin, please visit History of VILLIGER Tobaccos' Countries of Origin.
Drinks pairings
The flavors, origin of the tobacco, size, and shape are not the only factors that impact the taste and enjoyment of a cigar. The drink you pair with a smoke can either enhance and perfect the tobacco experience or destroy it. Please visit The Ten Best Drinks to Pair With a Cigar for a basic cigar and drink pairing guide that helps you choose the perfect drink to go with your favorite smoke.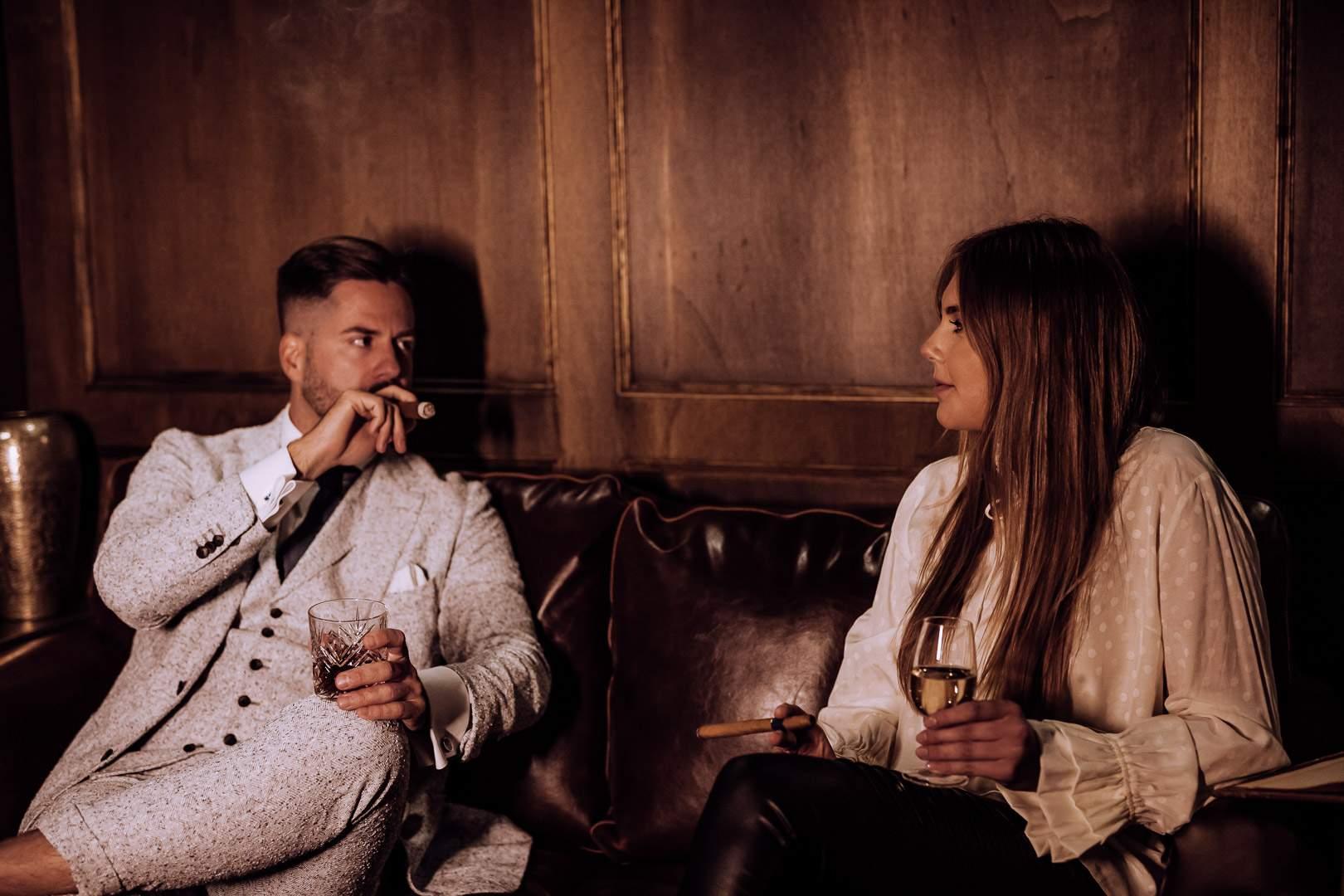 Premium cigars and gifts
When ordering online, you must trust that you will actually like the selected cigar and that it has been carefully stored in a humidor. A visit to a physical store allows you to look at the cigars and get advice from staff, making it easier to choose a suitable cigar. For more information on the basics of selecting a premium cigar, please visit How to Recognize a Good Quality Cigar.
However, gifting cigars can be a daunting task since every aficionada and aficionado has unique preferences. If you still feel like taking the plunge and gifting a cigar but don't know where to start, we recommend reading Gifting Cigars – Why, to Whom, and When.
The fascinating world of cigars
The world of tobacco and cigars is incredibly diverse and exciting. That's why we recommend beginners and connoisseurs alike to keep trying new things and delve into this fascinating world with a spirit of inquiry and discovery.
On this adventure, you will be able to count on the help of our Cigar Butler and our competent staff in stores, e.g., at THE WORLD OF CIGARS in Bern.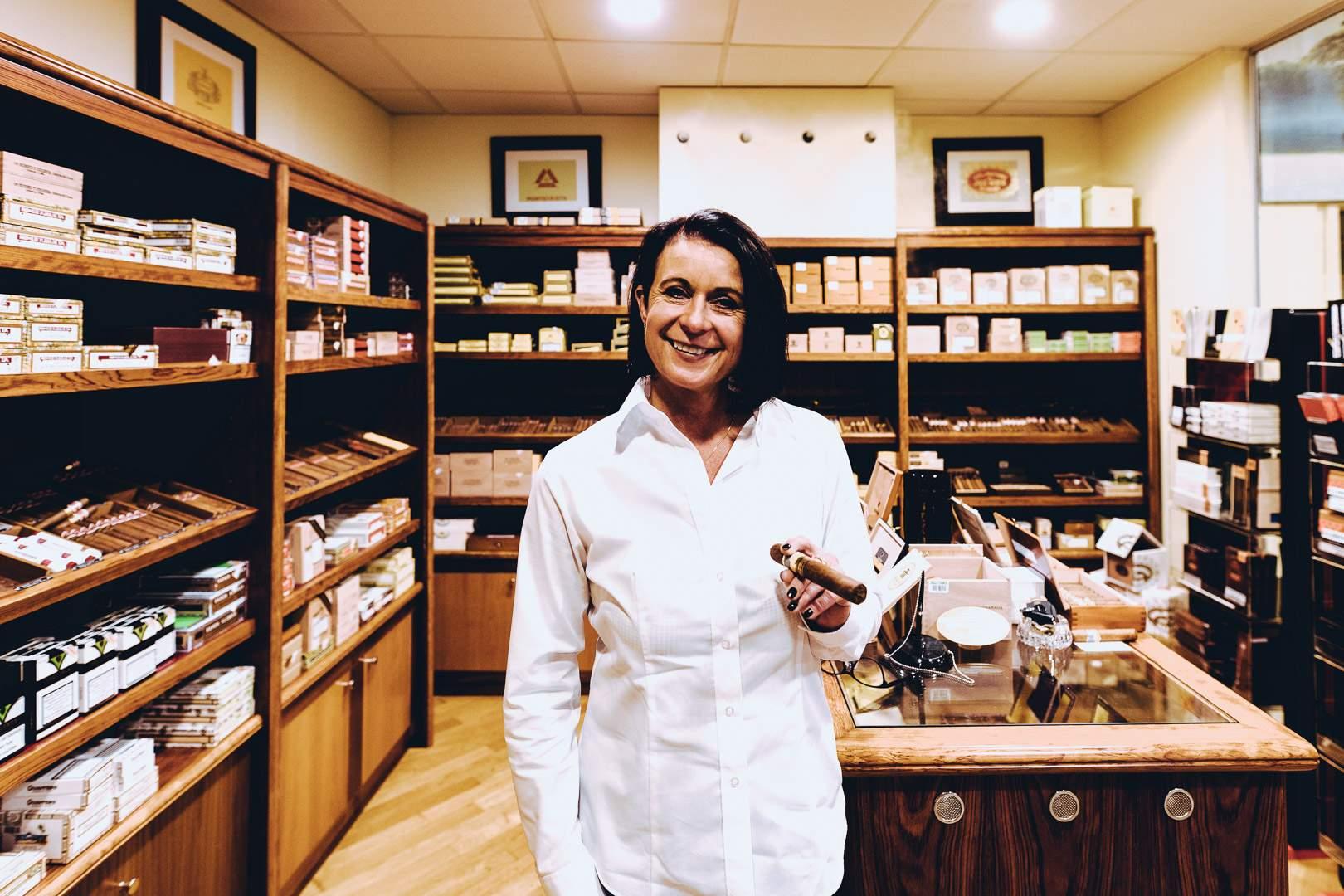 Read the next story
The VILLIGER team on the trail of Swiss tobacco