Cigars are a relaxing way to pass the time or celebrate special occasions.
They have different features and vary in strength, price, wrapper, body, size, and taste. Whether you're shopping for cigars for the first time or you just want to increase your cigar knowledge, read more about them below.
A Cigar's Body
A cigar's body is determined by intensity or strength and is unique to taste. Long-time smokers may want cigar brands that are full-bodied, while novices may want something lighter. When seeking out the best cigar brands or the top cigar brands, try different cigars to determine if your preference is mild, medium, or full-bodied. As you smoke cigars, if they're overpowering, they might be too strong. Scale back to something milder and more pleasing to your taste.
The Size, Shape, and Gauge
Often when you think of cigars you might picture a stogie, but that's just one type. When someone smokes a stogie, they likely want to enjoy a smoke over a longer period of time. A short cigar can be quite enjoyable, but a faster smoke.
The shape of a cigar is more about its ring gauge. That's the diameter of the cigar when broken down into 64ths of an inch. A cigar's size is measured in inches in the U.S. and the U.K. and in centimeters in other parts of the world. When measuring cigar gauges, if it has a 50-ring gauge, for example, that's 50/64 in diameter.
Picking Out Cigars
Typically, when starting with your first cigar, start with a mild cigar to gauge the taste. Examine the wrapper or leaves. They can range from pale green (milder) to black (stronger). When you smell the cigar, if the aroma is appealing, chances are you may enjoy it.
A cigar should be firm but not hard. If you press down and it crackles, it's likely stale and has been exposed to too much air. That's why cigars are kept in humidors to ensure their freshness.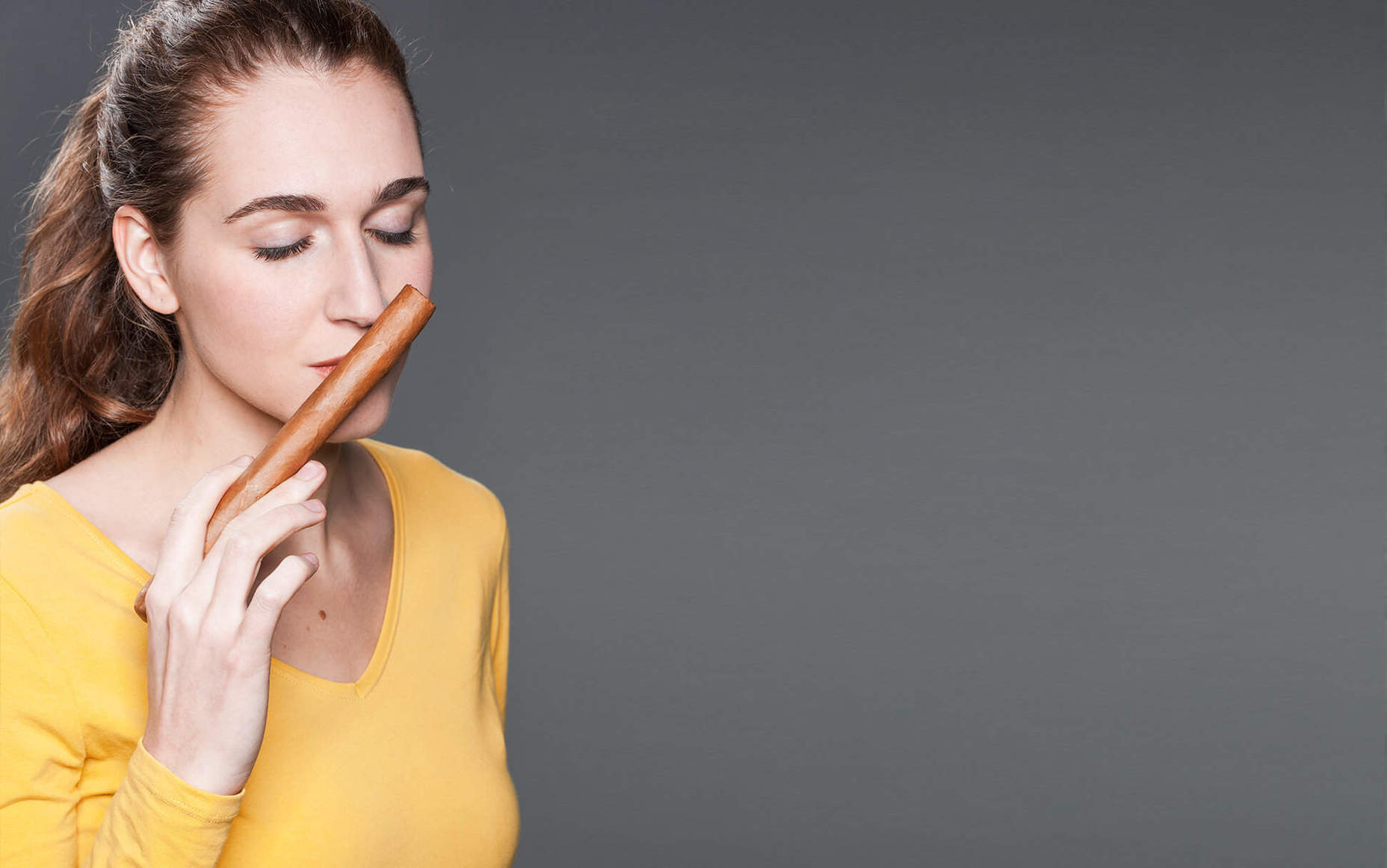 Cigars to Try Out
Once you are ready to start trying different cigars, you might find a favorite blend as everyone has a different palette. Below are a few cigars in different strengths to try:
Villiger La Vencedora (Editor's Choice)
This handmade cigar from Villiger, a Swiss cigar brand, comes from Nicaragua. Pre-light aromas are woodsy and molasses with dull peppered flavors. Opening flavor notes linger and are followed by heavy wood and pepper flavors, but it's a mild increase in strength. A suggested pairing is with Jack Daniel's Gentleman Jack Whiskey.
This is recommended for newer cigar smokers. It's not overwhelming or too powerful and a fine offering from Villiger's line of premium handmade cigars.
Villiger La Flor de Ynclan (Top 10 Ranking Cigar Aficionado 2017)
A premium handmade cigar from the Dominican Republic, the Torpedo vitola has pre-light aromas that are a mix of leathery notes and cedar with spice and dried fruit on the cold draw. There is sweetness in its aftertaste and it's a good medium-bodied cigar. The spice is apparent in the flavor palette with cedar and woodsy notes.
It's a great cigar for new smokers as well as aficionados. It's medium-bodied and pairing suggestions include Zafra Caribbean-style rum.
Villiger 1888
An elegant handmade cigar from the Dominican Republic, the Robusto vitola has sweet floral notes, cedar, dried fruit, pepper and a caramel creaminess. The cold draw is spicy, pepper and cedar. A few minutes in, it starts to blossom with spicy pepper and a stronger smoke. With a flawless draw, the pepper and a coffee taste linger.
It's a very pleasant cigar with strength pushing to medium/full-bodied. Pair it with coffee, a good port, or a dark rum.
As you try different blends, you will develop your palette for them. Enjoy your favorite cigars no matter where you are in the world and no matter the occasion!
Read the next story
The VILLIGER team on the trail of Swiss tobacco