Handmade and high quality
Wrapped in premium tobacco leaves. Excellent artisanal craftsmanship is part of the recipe for every one of VILLIGER's big cigars, as is a desire to ensure that every cigar brings with it a memorable and enjoyable experience.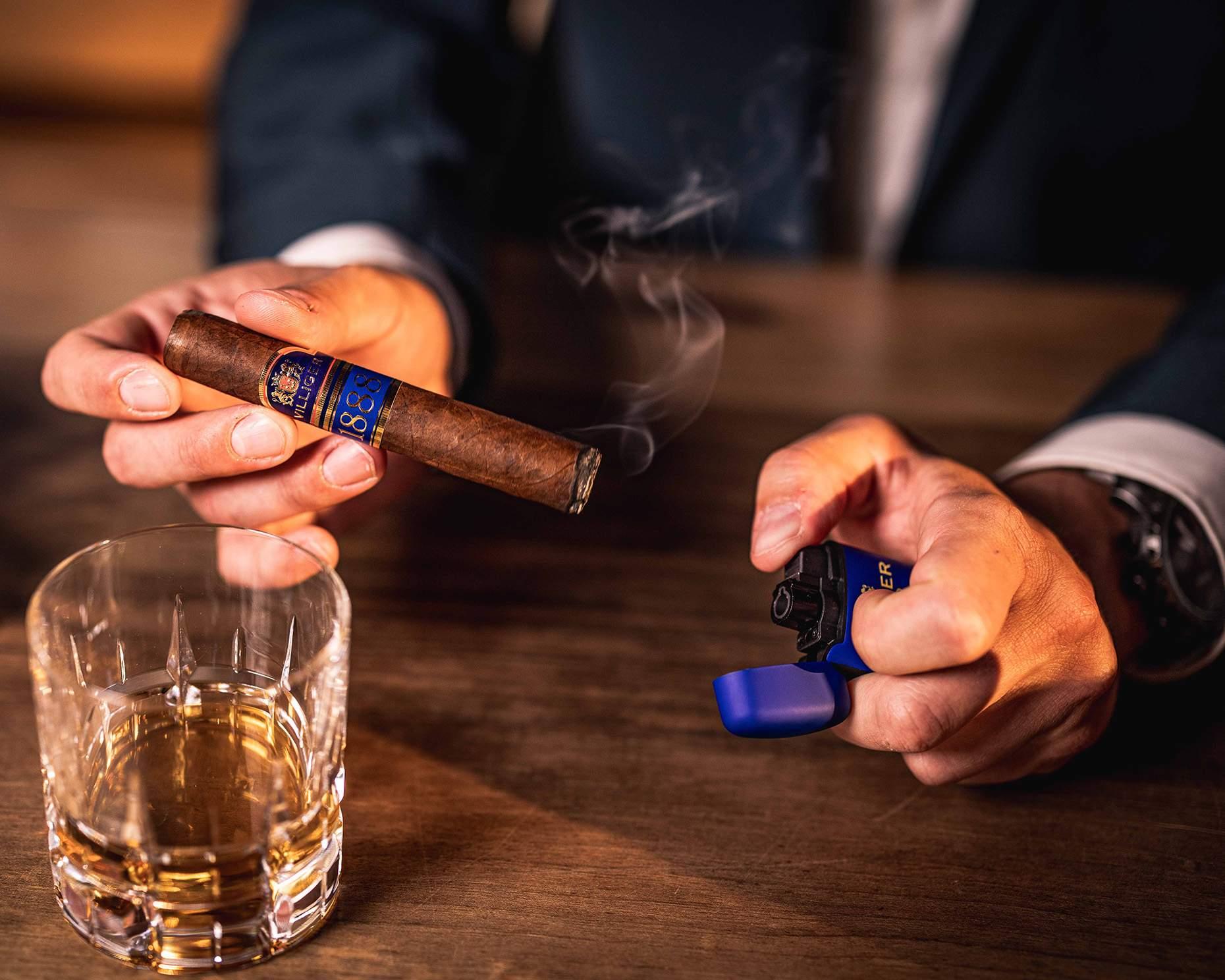 VILLIGER
1888 NICARAGUA!
The new star in the cigar sky!
A star in the truest sense of the word, the VILLIGER 1888 Nicaragua has already won several prestigious awards since its launch at InterTabac 2022.

The cigar wears its awards with great pride. And we believe it deserves it! The VILLIGER 1888 Nicaragua represents the "New Generation" of cigars. The tobacco blend reflects the modern tastes of aficionados. They describe the VILLIGER 1888 Nicaragua as cool and luscious, with hints of chocolate and honey.

Thus, this outstanding cigar should be a part of everyone's personal cigar Olympus. Let's experience the VILLIGER 1888 Nicaragua together!


CORRIDA -
awakens the bull in you!
The taste if victory!
A CORRIDA offers a distinctive, full-bodied, and by no means subtle flavor. Today's winners don't look back, and don't get bogged down by anything. They live in pursuit of their dreams. The bull is their symbol, representing superiority and fearlessness. They pursue their goals with determination and share their success with their friends accompanied by an excellent, hand-rolled cigar – because victories deserve to be celebrated!

The modern carbon look of the CORRIDA is a deliberate departure from more traditional designs. "Think Big" is the credo of winners, so it only makes sense that the CORRIDA cigar is available in unconventional formats: the oversized Robusto+ format is significantly more voluminous than a standard Robusto. Likewise, the Toro+ format guarantees exceptional enjoyment.

After all, they are: ANYTHING BUT GENTLE!