Every aficionada/o has preferences when it comes to pairing cigars and drinks. Get to know some basic rules, recommendations, and tips for the best cigar and drink pairings.
Pairing cigars with drinks serves to enhance existing flavors of the tobacco blend or to uncover hidden characteristics like buried treasures. However, pairing the incorrect cigar and drink increases the likelihood that neither the cigar nor the drink will taste great. Thus, if you're looking to match the character of a cigar with the spirit of an alcoholic beverage, you should dedicate your full attention to both luxury items. There are a few essential rules to observe.
Rules for pairing cigars and drinks
True to the maxim "birds of a feather flock together," many cigar sommeliers recommend combining full-bodied cigars with hard drinks and light-bodied cigars with lighter drinks. The principal criterion is: The aromatic intensity of the cigar and the drink should match. Each product should have sufficient aromatic intensity in itself so that it doesn't disappear or overwhelm. Cigar connoisseur Christian Schroff tells mixology.eu: "Aroma perception is balanced when you pair dry, and earthy cigars with dry spirits, light spirits with light-bodied cigars, and strong drinks with equally full-bodied cigars."
Another essential rule is to achieve the right balance between the flavors. They should support one another. Ultimately, however, the tongue determines everything. The pairing must balance and suit the taste buds of the respective consumer. Accordingly, the cigar portal Noblego states: "You are the best expert on your taste buds! Anything you like goes, and that is all up to you! If you are genuinely curious and willing to experiment a bit, you will quickly discover the right drinks for your favorite cigars."
It is undisputed that fine spirits can make the enjoyment of a cigar even more fascinating and vice versa. Yet, which drinks match which cigars?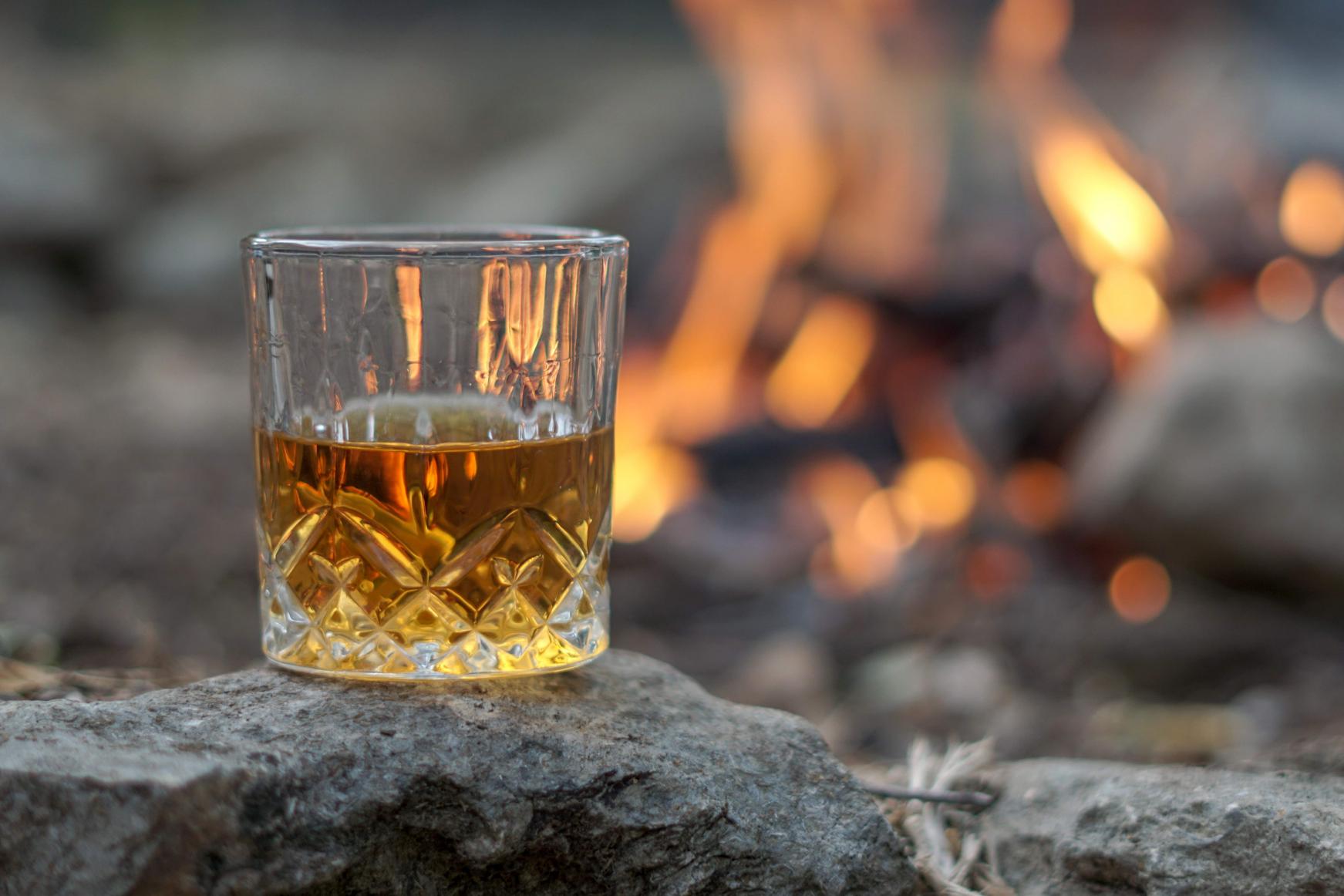 Recommendations – the ten best drinks with a cigar
Whiskey, cognac, and rum are probably the most popular drinks with cigars. However, other exciting partners mix superbly with cigars as well. We have selected ten pairings that have just the right chemistry.
Cognac, rum, or bourbon
You can't go wrong with rum, cognac, and bourbon. Full-bodied cigars go well with dark rum and vintage cognac. The latter pairs well with full-bodied cigars because its aroma unfolds in several waves without being heavy. On quora.com, it states: "The smoky aroma of the cigar combined with the wood notes and sweetness of French brandy is hard to beat."
Cuban rum is the perfect companion for strong Cigars. The crucial thing is that you pair strong cigars with a spicy rum.
Wine and Prosecco
Pairing with wine allows you to refine and perfect the experience of tasting the cigar significantly. The crucial thing is: Neither of the two luxury items should dominate. The best choice for a heavy-bodied wine like Bordeaux, Amarone, or sweet port wine is a strong cigar from Nicaragua. White wine like Chardonnay or Riesling goes well with milder, more light-bodied cigars from the Dominican Republic. White wine and Prosecco™ blend best with mild cigars. More robust, darker cigars work particularly well with strong red wine like Cabernet. Dark, full-bodied wines like Merlot, on the other hand, perfectly match cigars with sweet smoke.
Since cigars spread their aroma primarily through smoke and nicotine produces a bitter taste on the tongue, pairing them with a sweet wine creates the perfect balance. Sherry and port wine, in particular, can perfect an exquisite smoke. On the pairing of cigars and wine, cigar sommelier Matthias Martens told t-online.de: "Certainly, red wine is a classic with cigars. However, heavy, older wines contain many tannins, which is overwhelming for the palate of many connoisseurs." Gourmets prefer to drink a Spätlese from the Moselle with considerable residual sweetness like Zeltinger Sonnenuhr. And they like to pair that with a Bock Churchill from the Dominican Republic.
Alcoholic or non-alcoholic beer
Pairing cigars with a refreshing beer makes particular sense in summer when the weather is hot. Pairing beer with tobacco is subject to the same rules as wine: mild cigars go well with a light beer. The same applies to non-alcoholic versus alcoholic beer: a light beer like pilsner or light ale blends well with light to medium-bodied cigars with a gentle aroma profile. If you enjoy a dark beer with a higher malt content, you can pair it with a slightly stronger smoke having a spicy aroma.
Whiskey
Derya Akgün, bar manager at the Grand Hotel National in Lucerne, happily recommends whiskey qualities for selected cigar types. Full-bodied cigars match best with Highland single malts. Strong cigars and Scotch are also an ideal pairing. Medium-bodied cigars go well with Irish whiskey. A strong whiskey also complements strong cigars. More on cigar pairings under "Cigars and whiskey – tips and recommendations for pure enjoyment" (coming soon)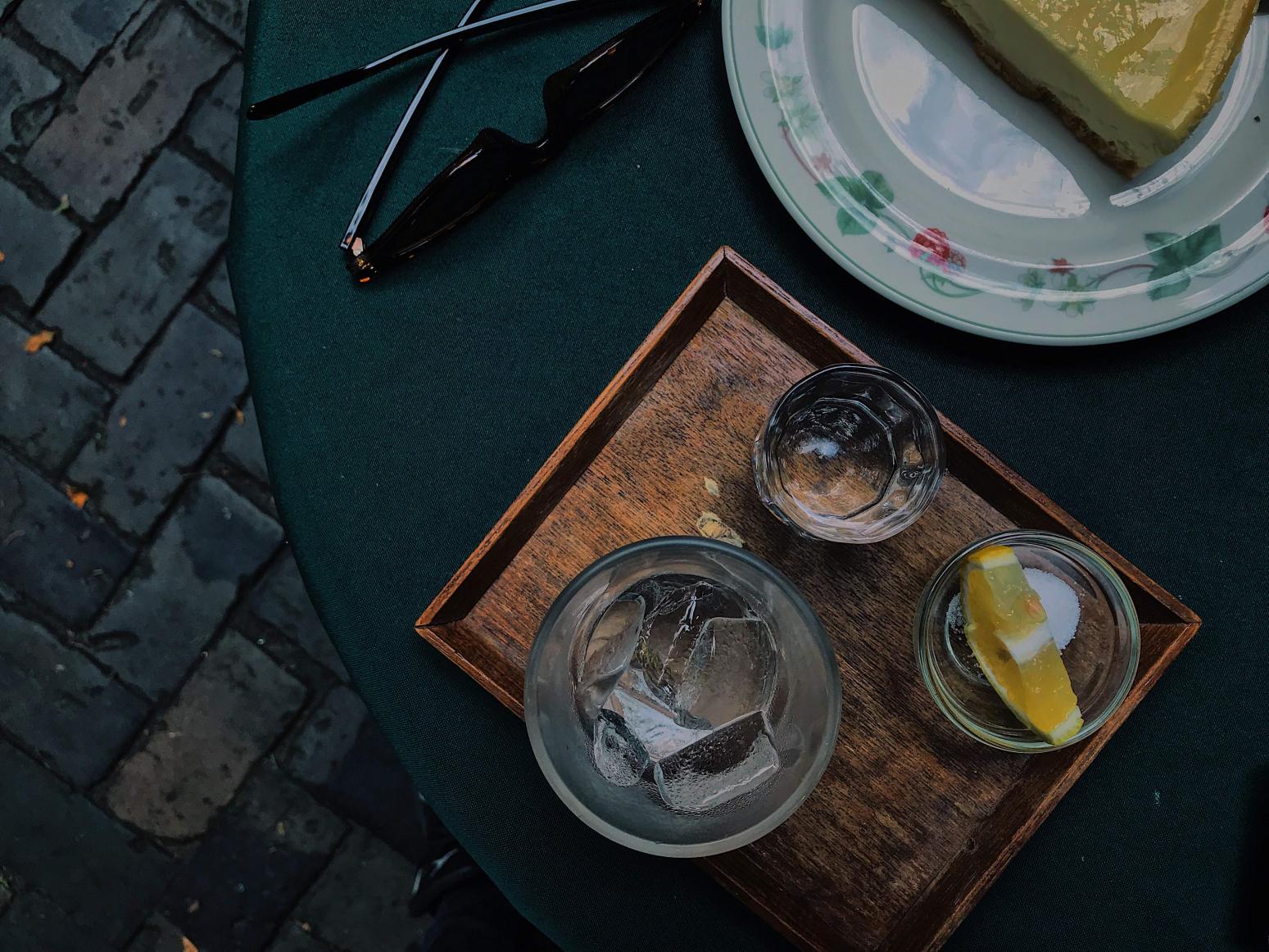 Tequila and mezcal
Pairing mild cigars with tequila is a little more unusual but successful – however, leave out lemon or other ingredients. A recommendation supported by bartender and cigar specialist Mahdu Kwatra: "Pure tequila añejo matches well, but never with lemon." Mezcal can also be a rewarding accompaniment to an exquisite smoke.
Champagne
Despite Champagne's high acidity levels, cigar specialist Kwatra says: "Excellent. Champagne fits best between two cigars." Moreover, zigarren.org says: "You can't get it wrong when you pair cognac, Champagne or dry red wine with mild cigars."
Cocktails
The idea of pairing cocktails and cigars is not a new but a delicate matter. Thomas Huhn, the bar manager at the Les Trois Rois, a five-star hotel in Basel, also shares this pairing with mixology.eu. He is a cigar aficionado. "You need a particular affinity for it to work, both in purchasing and selecting products, but also understanding the two categories and their interplay." Cigar connoisseur Schroff tells us about the pairing of cigars and cocktails: "Whenever guests at the Orientbar want to pair cocktails with cigars, they tend to stick to the classics and order a Manhattan or Sazerac, for instance." Furthermore, Derya Akgün's recommendation for pairing cigars and cocktails: "A Sazerac with cognac, rye whiskey, absinthe, sugar, and lemon zest, or an old fashioned with subtle orange notes and the complexity of a whiskey would go well with a strong, spicy cigar."
Coffee and tea
If you appreciate a light-bodied cigar as your morning smoke, you can pair it with black coffee. Coffee is probably the most popular non-alcoholic drink with cigars. Moreover, light-bodied cigars go well with mild coffee. If you prefer strong coffee, you should opt for a spicy cigar so that the flavors of one won't overpower the other. Creamy cigars also allow a little cream in your coffee and sweet cigars some sugar.
Tea is also fantastic for enjoying an aromatic experience. The tart taste of black tea complements more robust blends wonderfully and often enhances earthy and chocolate aromas better. Pairing green tea or mild oolong tea with light-bodied cigars can optimize the flavors since they reveal their floral and sweet notes. As with coffee, there's no harm in adding a little sweetness or creaminess, particularly with creamy and sweet cigars.
Cola with ice
Although not every sweetened soft drink pairs well with cigars, cigar experts can recommend cola or ginger ale in good faith. These can complement the different flavors of a cigar and reveal new gustatory sensations. In particular, cola can be paired in a variety of ways thanks to its various flavors like cherry, vanilla, cinnamon, or lemon. But beware: Purists do not approve of this pairing since the flavorings of flavored soft drinks strongly affect the cigar's taste.
Water
The purists among aficionados consider water the ideal drink. Nothing is added or adulterated. We recommend drinking still water because the small tingly bubbles can easily affect the cigar's taste. Water is also ideal for neutralizing your taste buds between different cigars.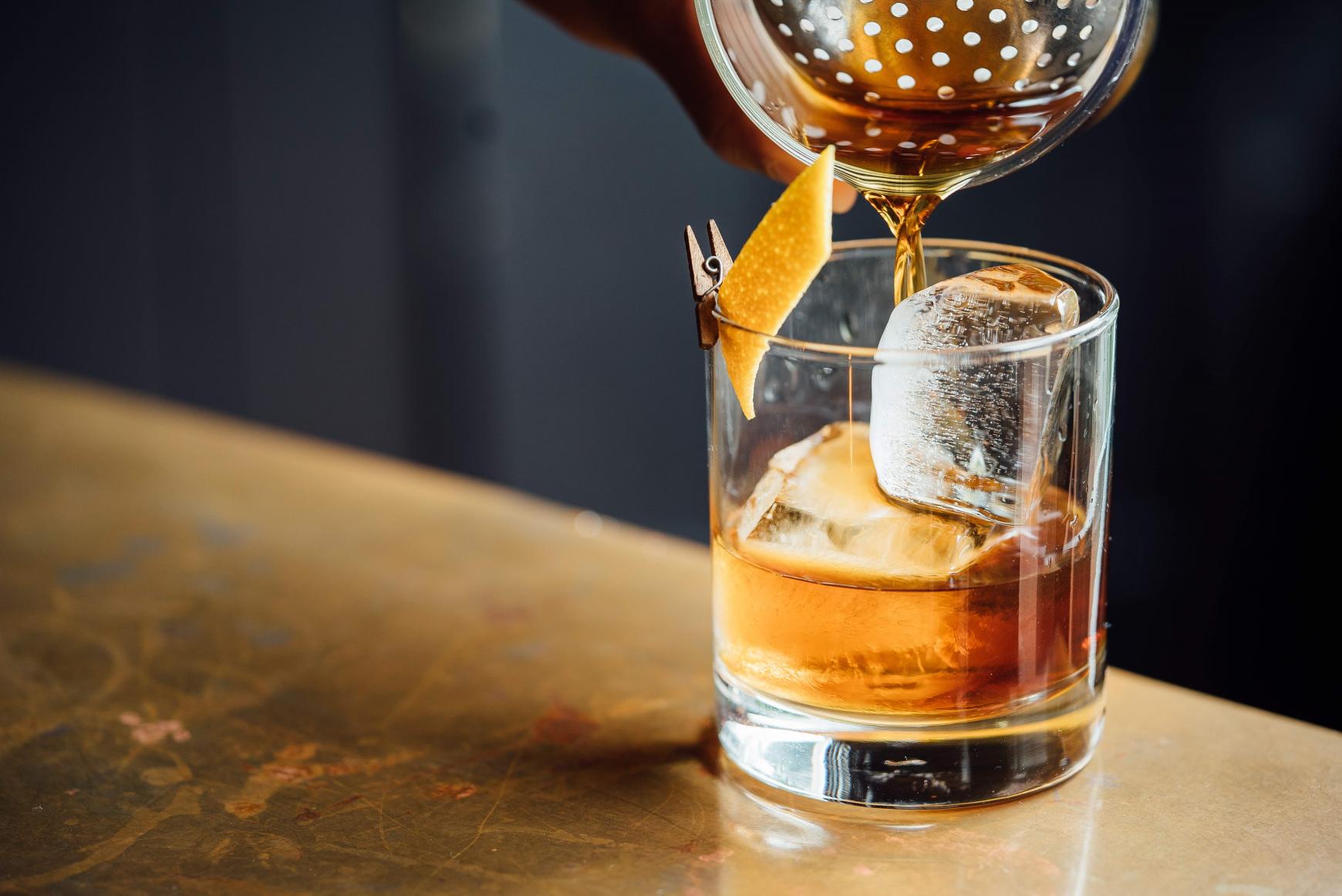 Three tips
No matter which of the ten drinks you pair with a cigar, here are three tips to bear in mind:
Make sure your drink has the right temperature. For example, if the wine is too cold, the cigar's taste can be sour.
Just as the right accessories are essential for a cigar (e.g., the proper lighter or cutter, see also "Cigar cutting – four tools"), accessories are also crucial for spirits, especially the right glass.
Because the aroma spectrum and the intensity of a cigar change, you should adapt the accompanying drink to the aromatic phases of a cigar in thirds.
Experimenting with your preferences
Good quality spirits can enhance the enjoyment of cigars exponentially. Quite a few aficionados even go so far as to claim that a high-quality cigar can only really be enjoyed with a good drink and that it is the only way that cigars can develop their full aroma. Ultimately, it is fun and insightful to experiment with different cigar and drink pairings, not to forget to use preferences as a starting point.
Whichever drink you pair with which cigar, always store the cigars in a humidor, e.g., the Humidor Dominico with base.
Did you enjoy this blog? Why not share it with your friends on Facebook?
Read the next story
The VILLIGER team on the trail of Swiss tobacco