Why is this cigar crooked?


Who would have thought: Initially, the unusual shape of the VILLIGER ORIGINAL-KRUMME was a clever way to prevent theft!
Traditionally, workers in Cuba's cigar factories were given a handful of cigars each week for personal use. In an effort to prevent them from the temptation to secretly increase their personal allotment, the free cigars were plaited into small braids while they were still damp. The cigars acquired their distinctive crooked shape, visible from afar, from drying in the braid. That way, factory owners could tell, even from a great distance, whether a roller was rightfully smoking a cigar from their free allotment.
However, if a roller was caught with a straight cigar, they faced some unpleasant questions about its origin. After all, hardly any rollers could afford to buy cigars regularly.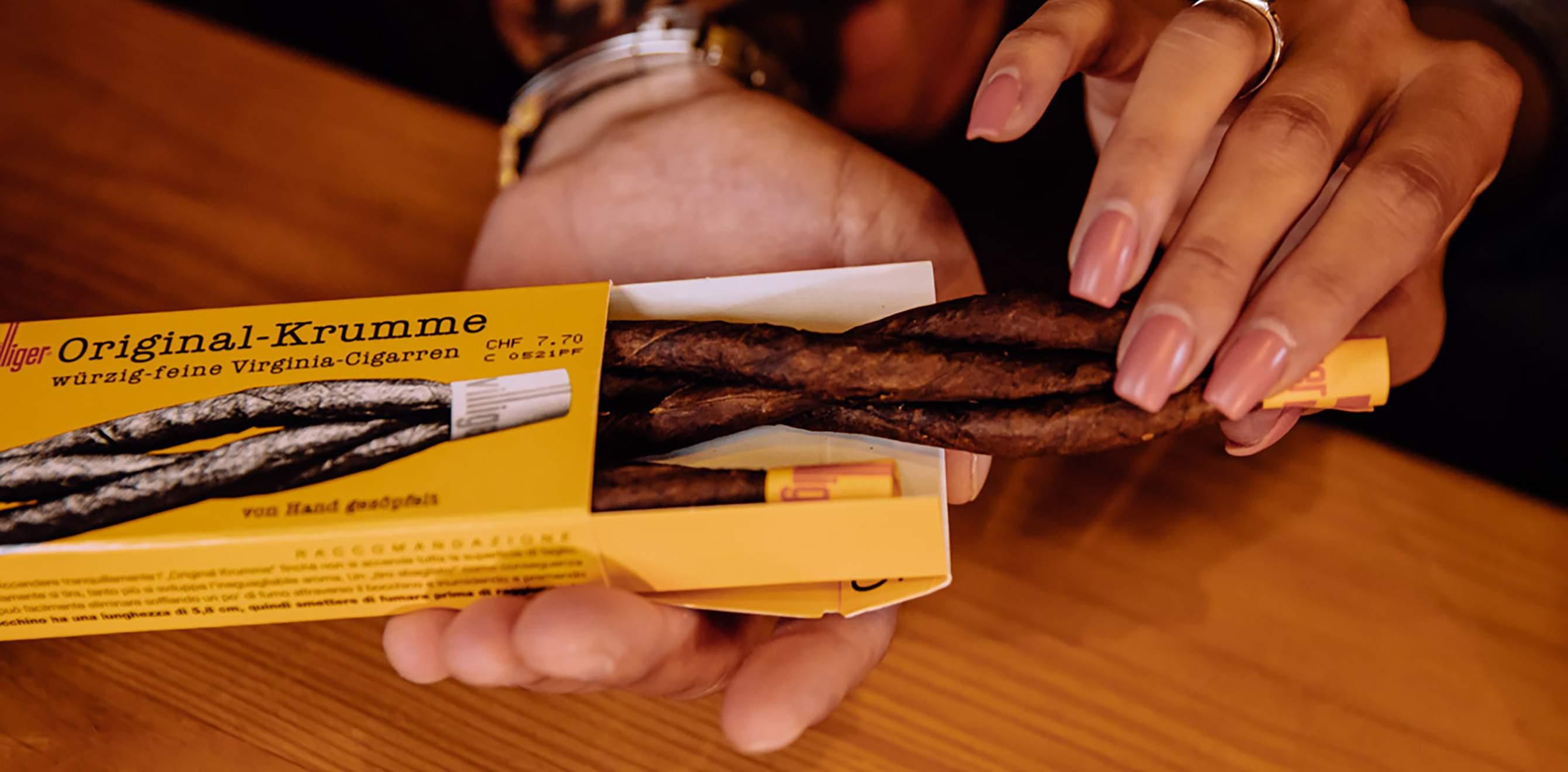 What makes this cigar crooked?


If you want to learn how your beloved VILLIGER ORIGINAL-KRUMME is made according to ancient traditions, click here.
Learn more about the unique product from VILLIGER. Both the original and the junior are available at multiple points of sale.

VILLIGER ORIGINAL-KRUMME
ORIGINAL
The popular classic consists of aromatic Virginia tobaccos and is plaited together by hand following long-standing Cuban tradition. Length 195 mm | Ø 9.6 mm
VILLIGER ORIGINAL-
KRUMME
JUNIOR
She is more delicate yet as rich in taste as her big sister and perfect for a slightly shorter smoking experience. Length 145 mm | Ø 8.3 mm