We provide your short-smoke with the appropriate format.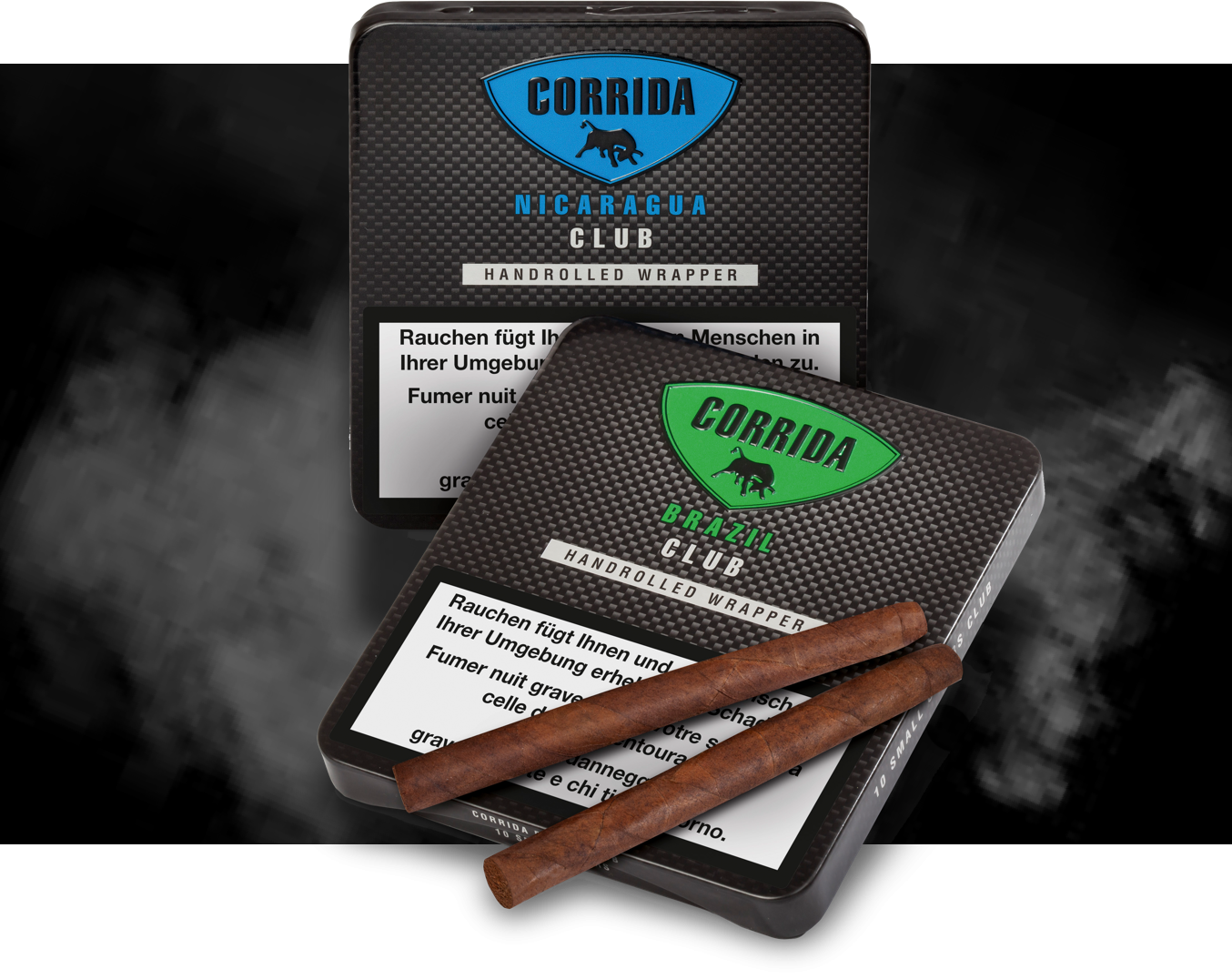 Great taste in a compact format
Strong yet mild, the CORRIDA brand is full of aroma. The pronounced tendency for the unusual is also included in this new CORRIDA format.
Nonconformist. Unique. And rolled by hand.
The Dominican Republic, Brazil, Honduras, and Nicaragua range, with their remarkable XL formats Robusto+ and Toro+ have established themselves already. Now, the two latest bulls are sent into the arena with these unique club variants.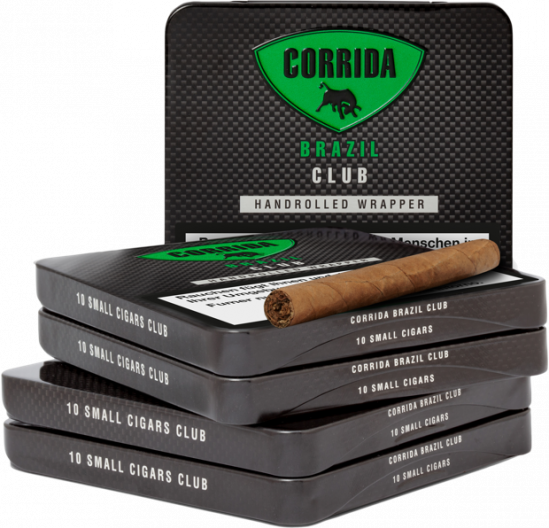 CORRIDA CLUB
BRAZIL
The CORRIDA BRAZIL CLUB is hand-rolled with a high-quality Brasil Arapiraca leaf. The dark colour comes from a special tobacco harvest and fermentation that can only be found in Brazil and gives the tobaccos a more spicy but at the same time also milder and sweeter flavour. The cigarillo still has a fascinating variety of aromas on the palate, complemented by notes of coffee and floral sweetness.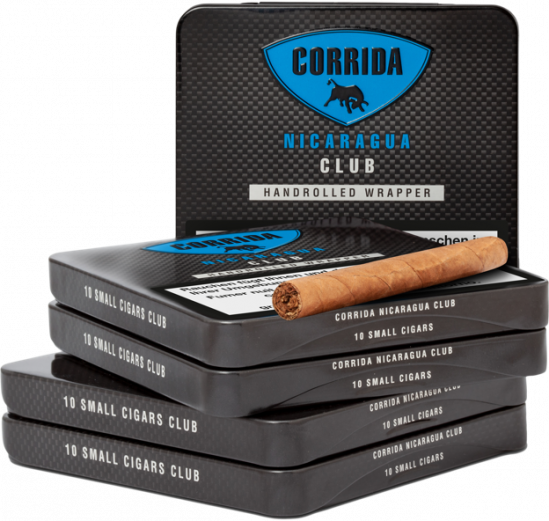 CORRIDA CLUB
BRAZIL
The CORRIDA NICARAGUA CLUB is the stronger of the two versions. The smoke is short but intense and represents a strong Nicaraguan-Cuban tobacco blend, which is perfectly balanced. The line's club cigarillos fit perfectly into short indulgent breaks and offer a balanced smoking experience. They are very spicy and reveal aromas of leather, tobacco, white pepper and earth.