A delightful game of golf in vintage 1920s outfits played with traditional wooden golf clubs – that's the essence of Swiss Hickory Golf. It is this sense of pure joy that also unites VILLIGER and Swiss Hickory Golf and has inspired the two companies to work together.
Swiss Hickory Golf, an enjoyable journey back in time on the green fairway
Have you heard of Swiss Hickory Golf? Perhaps you have even played this unique game of golf before? Swiss Hickory Golf is also known as the nostalgic counter-movement to everyday golf. The game focuses on enjoying and experiencing the golf course together – no pressure, competition, or rush.

It attracts curious golfers, passionate players, and connoisseurs, but also competitive and professional golfers who enjoy the challenge of playing with a traditional wooden club. "Playing with Swiss Hickory clubs will make you a better golfer," professionals agree. After all, there is no room for error when playing with the old clubs: You have to hit the ball just right to avoid losing yardage and sending it off course. Moreover, the elasticity of the wood means you have to swing more gently.

Watching the elegant ladies and gentlemen dressed in 20th-century fashion, playing with club and ball, makes you feel like you've traveled back in time. Life starts to move at a slower pace.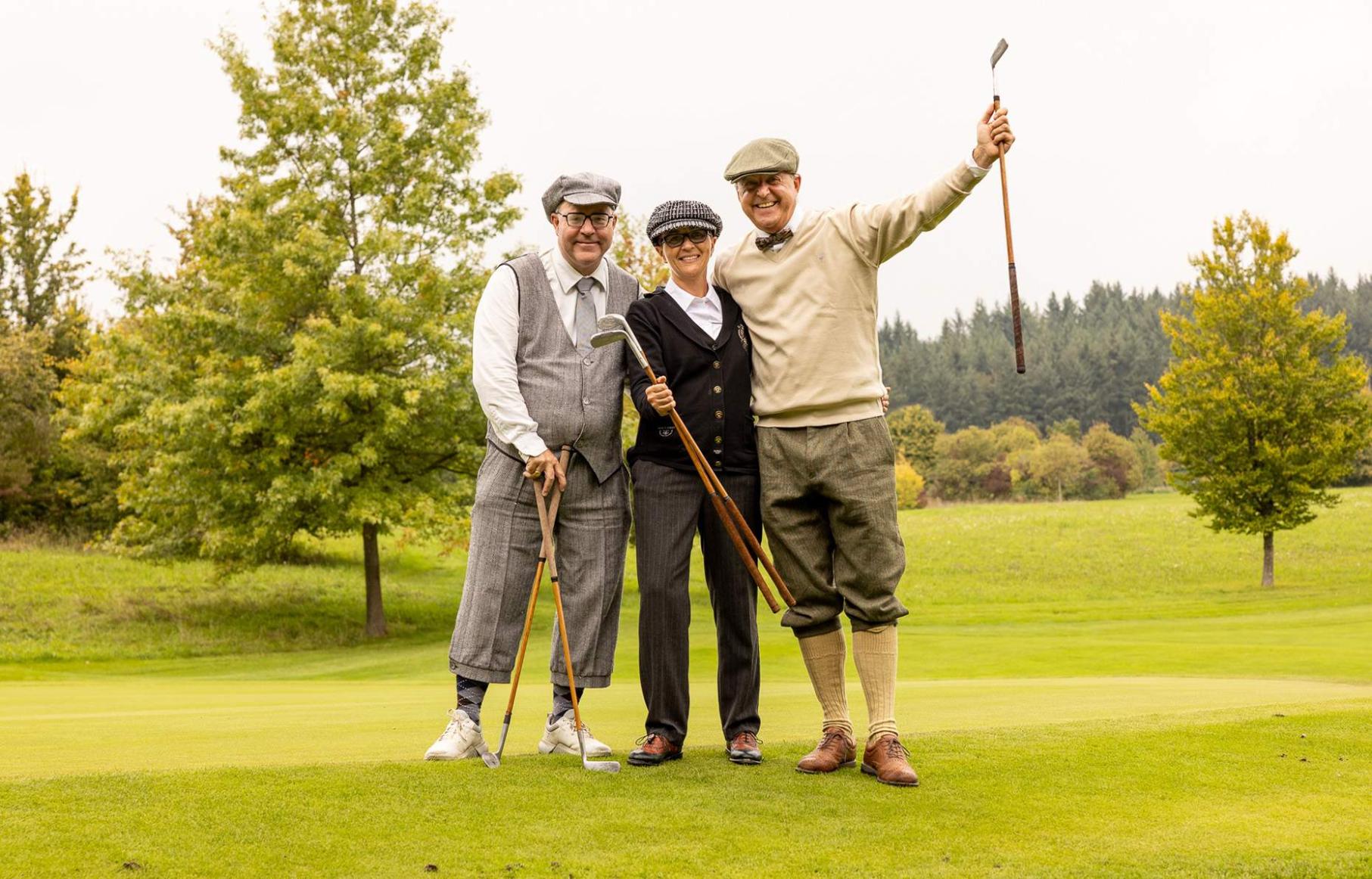 What connects VILLIGER to Swiss Hickory Golf?

Definitely the enjoyment!

And that starts with a leisurely stroll on the golf course – true to the motto "Enjoy the walk." The picturesque golf courses of the Swiss Hickory Golf events provide the ideal setting for a leisurely round of golf accompanied by a VILLIGER cigar and a chat with fellow enthusiasts.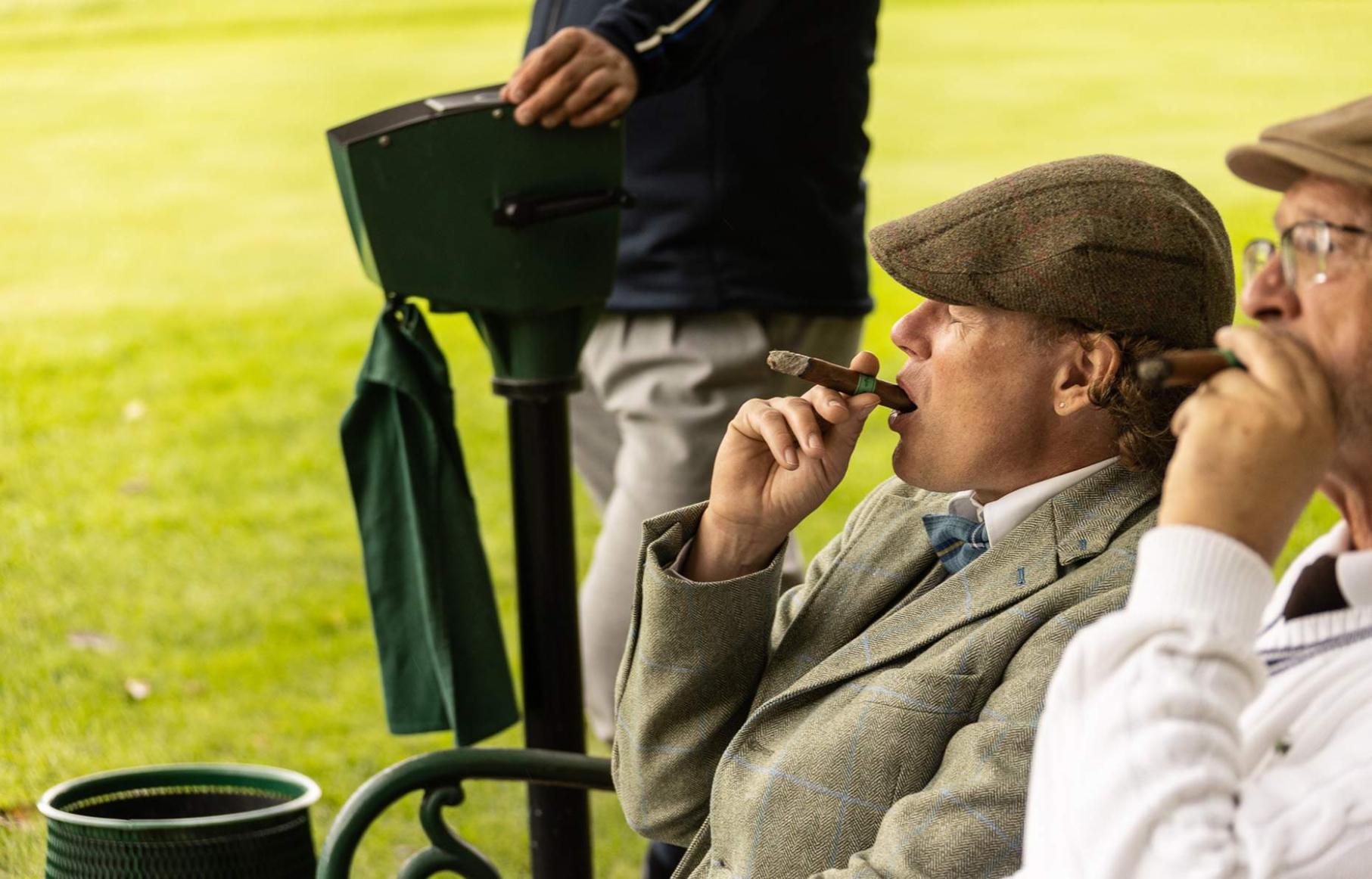 Guests at the Swiss Hickory Golf events are welcome to visit the VILLIGER stand to sample and receive our professionals' advice on cigars and cigarillos. We will even have VILLIGER's Tailor-Made cigars from the Dominican Republic with banderoles specially created for Swiss Hickory Golf!

This is a win-win for both parties. VILLIGER cigars will attract new aficionados, and the cigar selection can be effectively showcased to the Swiss Hickory Golf community. In return, VILLIGER aficionados get to discover Swiss Hickory Golf, and the traditional game will gain more attention.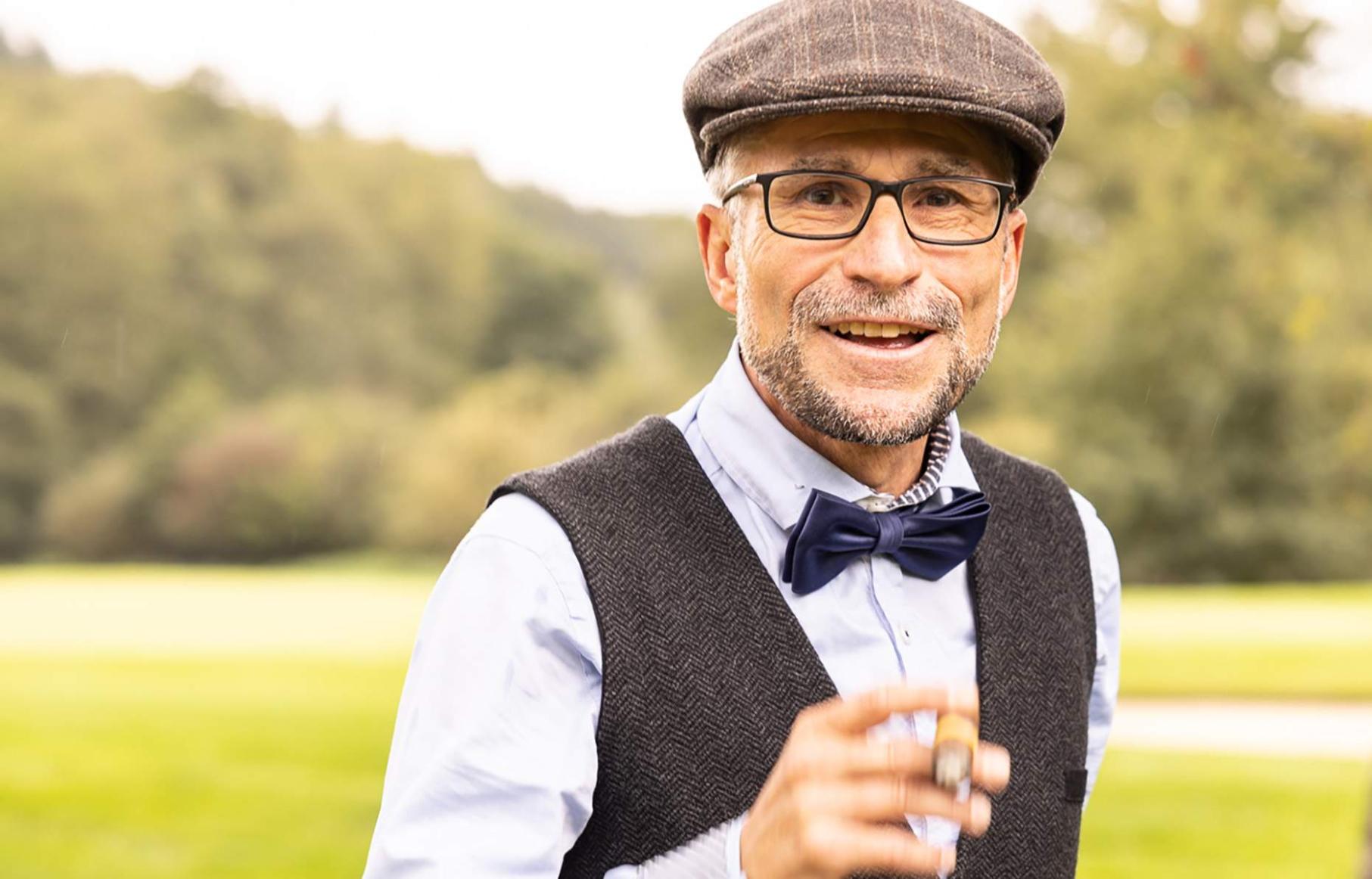 This is what VILLIGER and Swiss Hickory Golf have to say about the collaboration.
Maurus Lauber, President of Swiss Hickory Golf."
There is probably no other sport where you'll find as many cigars being smoked as in Swiss Hickory golf, as our focus is on enjoying the game together before, during, and after the match. That makes Villiger Söhne AG and their comprehensive and high-quality selection of cigars the perfect partner for us."

Tanja Häfeli, Head of Machine Made Cigars & Marketing Services Global:"
Passion, enjoyment, and good company. These values unite VILLIGER and Swiss Hickory Golf and are the perfect basis for a fruitful collaboration. We are delighted to be a part of the Swiss Hickory Golf events with our cigars."
Read the next story
The VILLIGER team on the trail of Swiss tobacco