Degassing is the process of removing unwanted bitter gasses from cigars. Here you learn why these gasses are produced in the first place, how degassing works, and what you should look out for.
Desired or not, the aroma and flavor of cigars change during a smoke. Bitter gasses might develop regardless of a cigar's quality and origin. For some aficionadas and aficionados, this change is part of the cigar experience. Others want to avoid the formation of such gasses.
What causes bitter gasses?
If you draw on a cigar too hard or often, the tobacco burns too quickly, and you risk the development of bitter gasses. These can cause a cigar to taste tart and spoil the smoke. People often enjoy a cigar to wind down. Depending on how hectic the moment before the smoke was, you risk smoking a cigar too quickly. We recommend resting a short while before lighting up and drawing from your cigar only every two minutes or so to avoid bitter substances. For more details on proper cigar etiquette, see: Cigar Etiquette. When cigars are stored too dry, they burn faster and get too hot. That promotes the development of bitter gasses and can destroy a cigar's flavors. For more information on how to prevent them from drying out, see: How to store cigars correctly.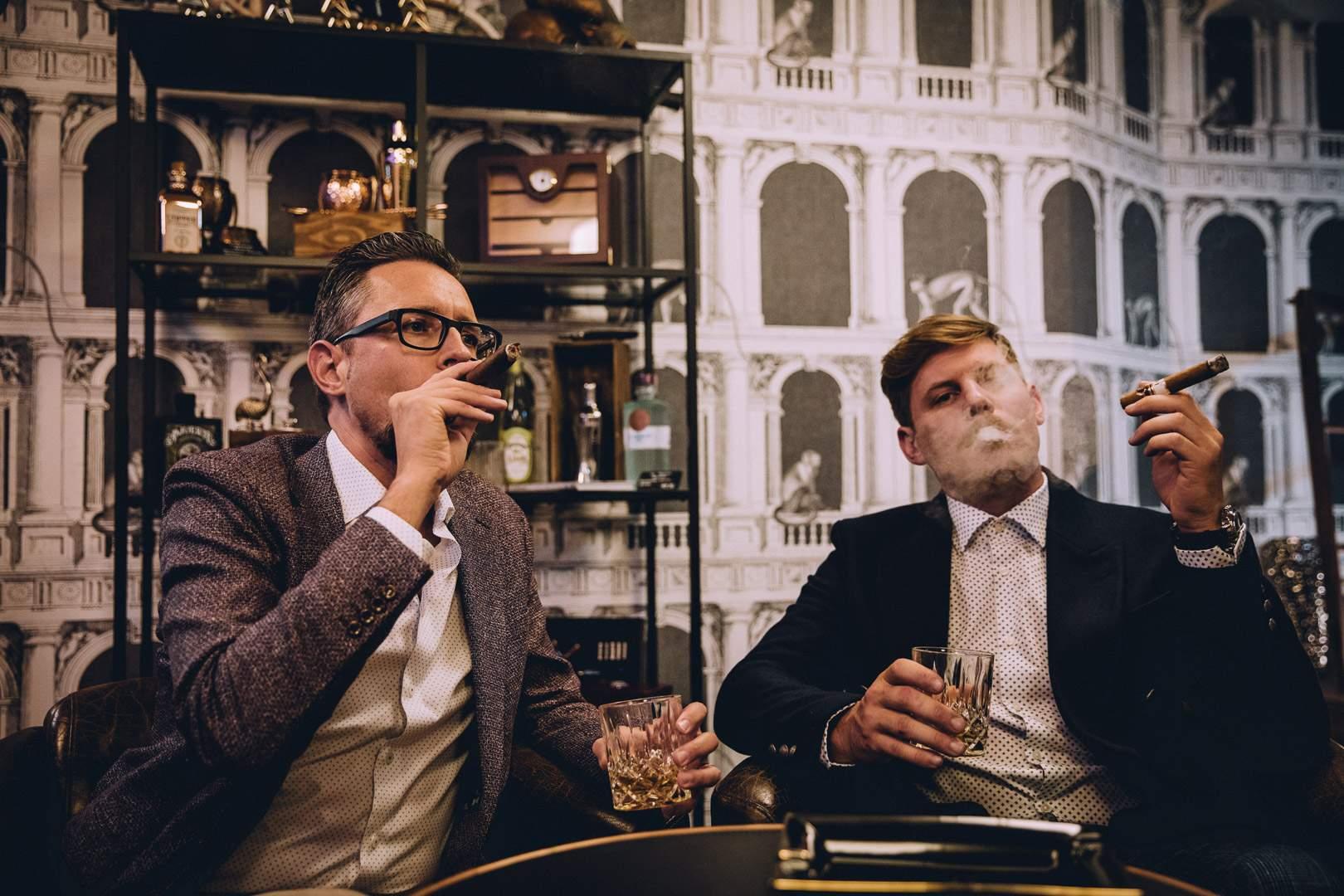 Degassing – how it works
If you enjoy your smoke and notice that your cigar tastes tart because of undesired gasses, you can get rid of them. This process is referred to as degassing. It works for cigars that you are smoking and ones that you have extinguished and put aside because of their undesirable flavor. Degassing takes place in four steps:
First, you need to thoroughly and carefully remove any ash from the cigar's foot. That way, you reduce draw resistance, which is critical for successful degassing.
Once the ash is removed, relight the cigar while lightly drawing on it. While gently puffing, ignite the ember to activate the gasses formed between the cigar's rolled tobacco layers.
In the next step, you blow into the head (the part you would usually draw from), which causes the gasses to escape from the burning side of the cigar, creating a small flame. Once the flame turns blue, the unwanted gasses are burning. If you want to degas an extinguished cigar, you must ignite the foot before or when blowing into the head.
Should the degassing cause the cigar to catch fire, you can carefully blow out the flame to continue the smoke afterward.
After removing any bitter gasses, the cigar has regained its original aroma. Feel free to repeat the process if you notice that gasses form again.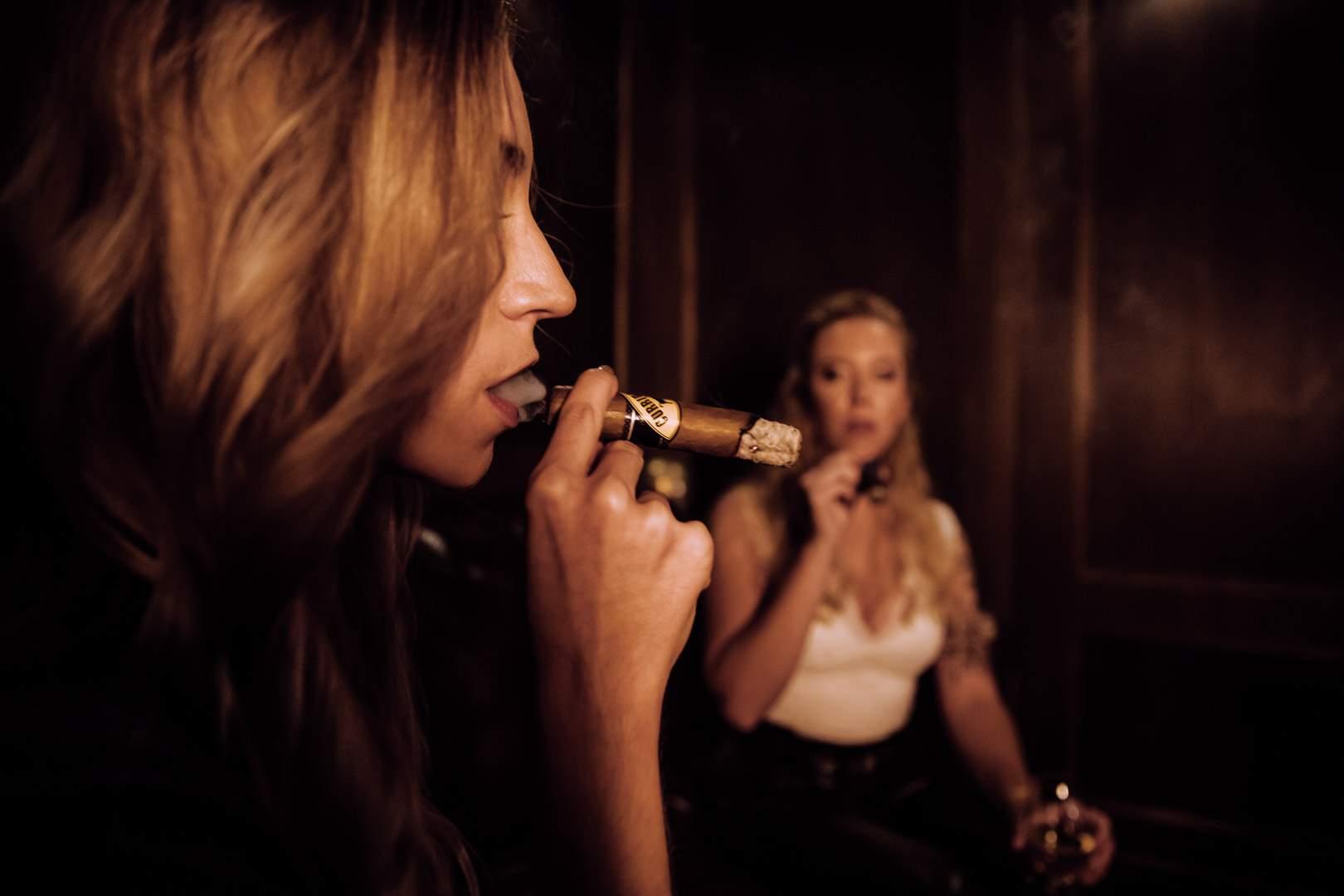 Playing with fire
Cigar novices puffing too quickly could be particularly discouraged by the bitter gases. However, experienced aficionadas and aficionados find that the development of aromas and flavors is part of a good smoke. Thus, you are literally playing with fire when deliberately drawing too often or vigorously on the cigar or burning the developing bitterness immediately after noticing them.
Preventing bitter gases with a humidor
Dry cigars burn faster, thus increasing the risk of unwanted bitter gases. By storing your cigars in a humidor, you can also prevent them from becoming brittle. We recommend our humidor Dominico, which can accommodate around 40 cigars.
Read the next story
VILLIGER's commitment to a sustainable mountain environment.