If you are an aficionado or an aficionada, you don't want to miss out on your favorite smokes, especially when you're traveling. Here is a handy guide for what you need to consider when transporting cigars and how you can broaden your smoking horizons, particularly when you're hitting the road.
Cigars need to be stored at around 70 % humidity and 20 degrees Celsius; otherwise, they become brittle or moldy and lose flavor and aroma. This is undoubtedly a more straightforward task at home where you have access to the appropriate humidors (more details on cigar storage at home at How to Store Cigars Correctly). While it may be more difficult, several options allow you to take good care of your cigars when you're traveling.
Travel humidors – designed for frequent travelers with plenty of space
If you travel a lot and have enough space in your luggage, it is best to pack your favorite cigars in a travel humidor. Such small humidors are usually lined with cedarwood and maintain the humidity and temperature of your favorite cigars for up to several weeks (if necessary, in combination with appropriate accessories). Travel humidors should be equipped with a well-padded tray to provide adequate impact protection. Even if you are a frequent traveler, you should avoid storing your cigars in the travel humidor for months. We recommend storing them in an appropriately configured humidor or depositing the entire travel humidor in a larger humidor when you're home between trips. Alternatively, you can enjoy all the cigars you've packed on your trip.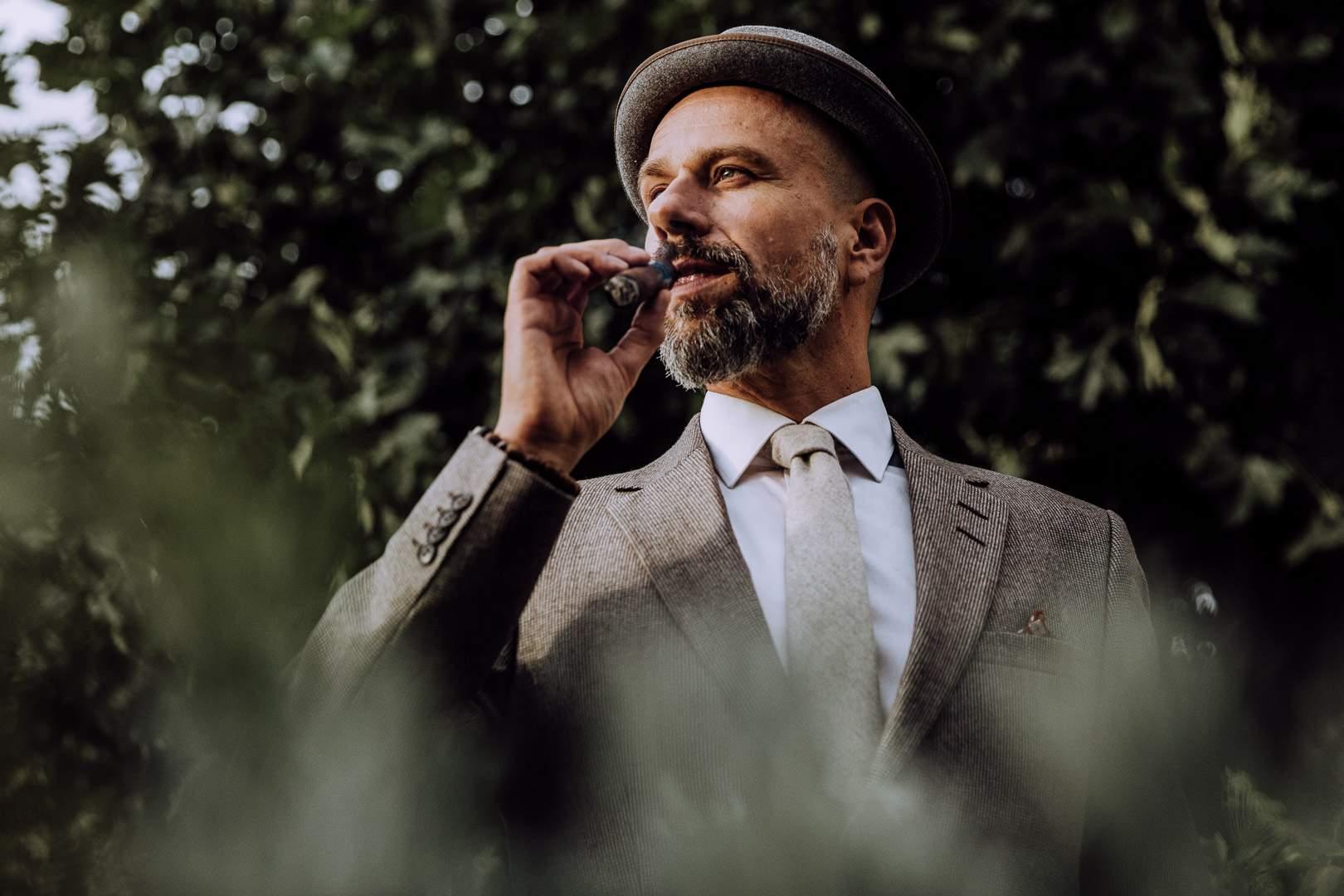 Cigar cases – keep your cigars protected in style
Cigar cases provide protection in style. Such cases are made from leather, wood, metal, or a combination of these materials and can hold up to five cigars. One thing to keep in mind, cigars will absorb the taste and smell of leather. Moreover, leather is less effective in preventing cigars from drying out. That is why premium cigars are best stored in metal tubes because the metal absorbs less moisture than wood or leather.
Tubo – nomen est omen
Tubos are perfect for short trips. As the Spanish term "Tubo" suggests, these mini-humidors are small tubes that allow you to transport cigars protected from moisture. Some cigars come packed in aluminum tubes, e.g., the BOCK Churchill Tubos. You can also get special tubos made from glass, stainless steel, or plastic, often lined with cedarwood. However, it is important to ensure that the tubo fits your cigar size. If it is too tight or too loose, it can damage your favorite smoke.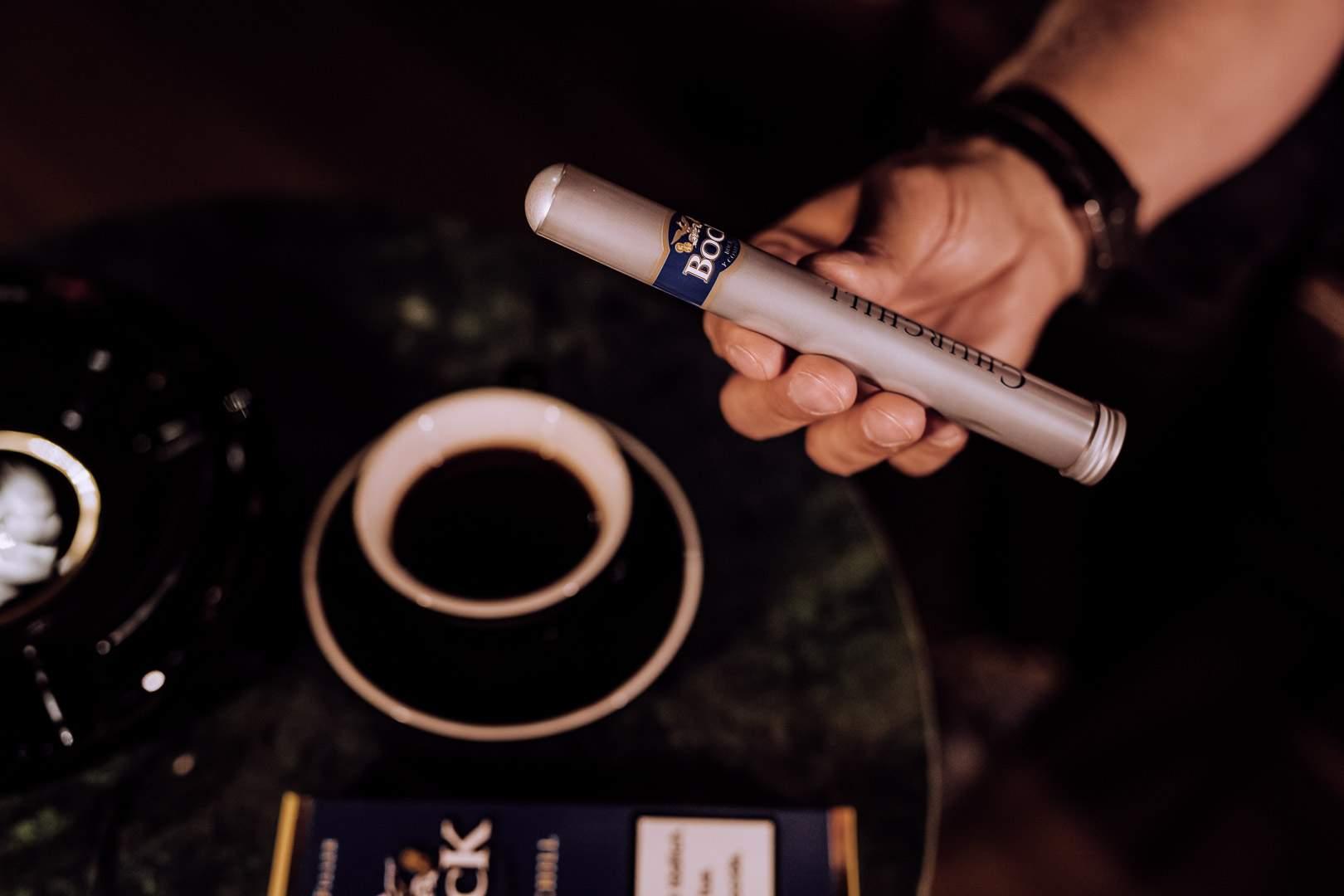 Ceramic cigar jars
Very rarely, cigars come packaged in ceramic jars. These jars are typically used as a unique storage device for aging cigars rather than a travel accessory. The closed lid prevents cigars from coming into contact with oxygen, which causes them to mature more slowly and sustainably. Some come with an integrated humidifier; thus, these jars can also be used as a humidor at home.
Relaxing on the road
Whether you're on vacation, a short trip, or a hectic business trip, enjoying a cigar is always about escaping the hustle and bustle and finding some peace and quiet. That is why you need to take good care of the cigar you bring along and find an appropriate place to enjoy your favorite smoke to the full. Those traveling to expand their horizons not only culturally, historically, and culinary, will find that cigar lounges offer the perfect ambience for a relaxing smoke and competent advice if you want to try an unusual or exotic cigar. For more info on an exquisite selection of bars, please visit The World's Top Five Cigar Bars. Read The 10 Best Cigar Lounges in Germany to find out where aficionadas and aficionados in Germany enjoy a good smoke.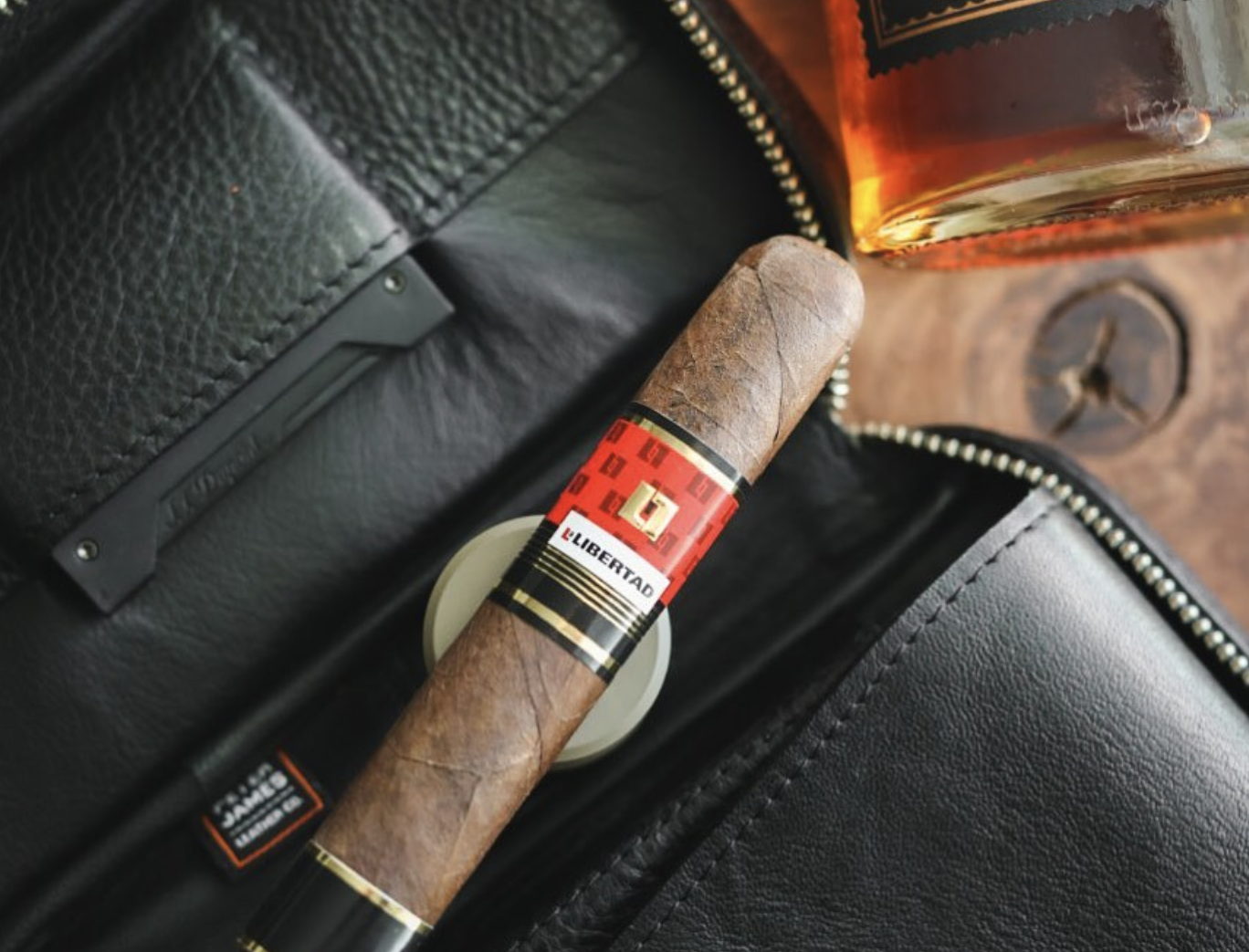 Think globally, enjoy locally
Although the biggest cigar-producing countries are found in Latin America, tobacco is also grown outside the Americas and turned into excellent cigars. One example is Asia, notably the Philippines or Indonesia. Cameroon is also known for producing high-quality tobacco. However, much of the African tobacco is sent to Latin America for processing. The Canary Islands have had a history of tobacco cultivation and cigar rolling since the mid-19th century. The temperate warm and humid climate on the archipelago off the Moroccan coast is ideal. Thus, it is not surprising that more and more tobacco plants have been flourishing since the discovery of America, especially on La Palma.
Two final tips
If you are looking for a conscious tobacco trip, we recommend the Cigar Festival in the Dominican Republic. The ProCigar Festival, the world's largest of its kind, has been attracting aficionadas and aficionados from all over the world for years.
Whether you're traveling to the Dominican Republic or Italy, you should never store the cigars you take with you in the refrigerator or freezer. It will dry them out or make them go moldy.
Read the next story
VILLIGER's commitment to a sustainable mountain environment.