When you buy cigars, it's a given that you won't smoke them all at once. Between the time you buy them and the time you smoke them, cigars need to be stored properly in order to maintain their quality and freshness. Here's what all cigar lovers need to know about proper cigar storage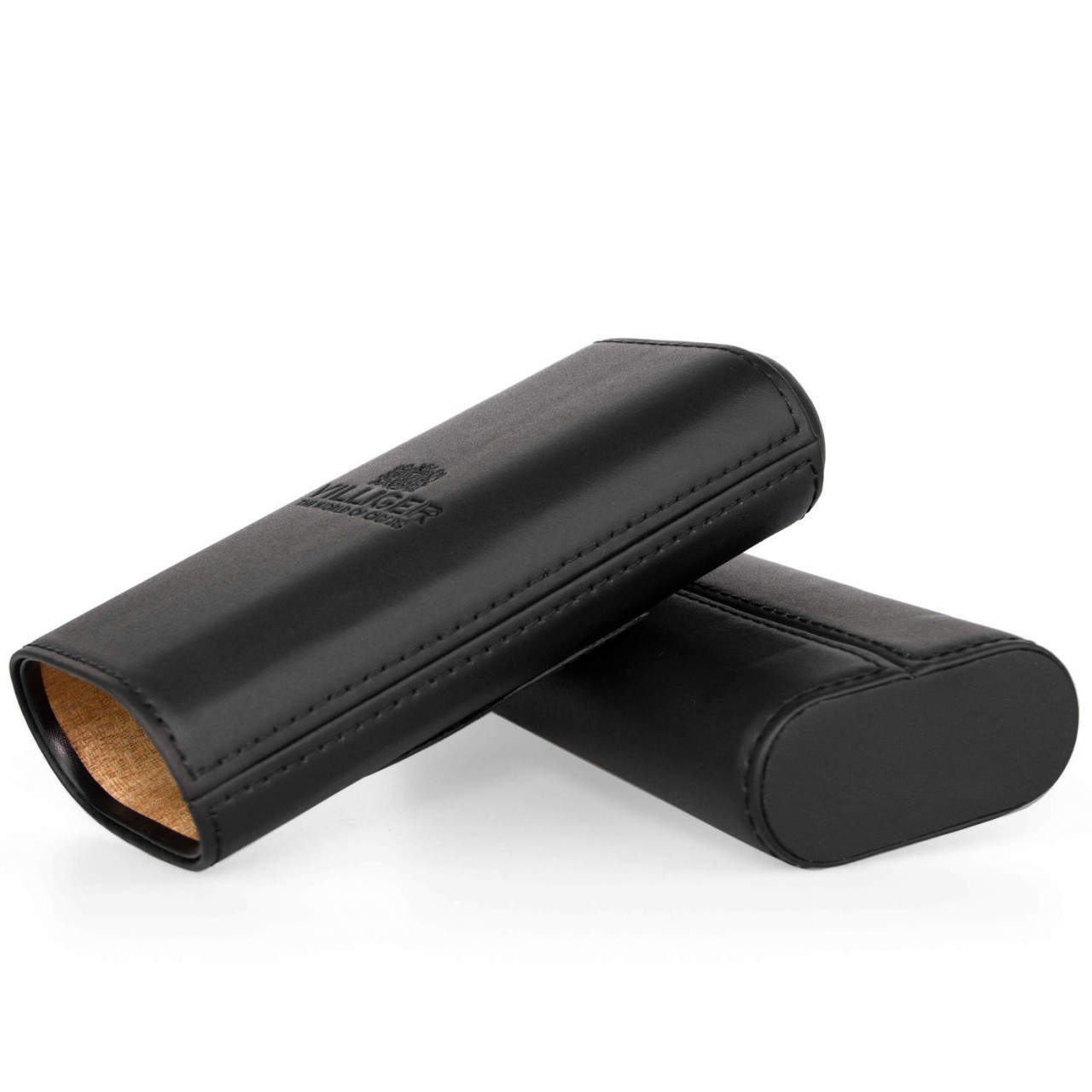 The Best Conditions for Storing Cigars
To prevent a cigar from drying out or becoming too damp, maintaining proper temperature and humidity is important. The accepted best storage conditions for cigars require 70 percent humidity and a temperature of around 68 degrees Fahrenheit. When left in an environment that is too dry, especially a heated or air-conditioned room, cigars can become dry enough that they burn too hot, thus ruining the flavor. Cigars that are kept too damp, by contrast, have loose wrappers, will be difficult to smoke and can even develop mold.
How to Store Cigars
There are several different ways to store your cigars. One popular method among new cigars smokers is to use a plastic bag or container with a small, moist sponge in it to maintain humidity. When placed in a closet or other cool area, the plastic container will stay more or less at the proper temperature and humidity for proper cigar storage. For longer-term storage, a similar concept can be employed with a cooler in place of the plastic container. When a source of moisture is put inside, the thicker cooler can maintain the right conditions for up to several months.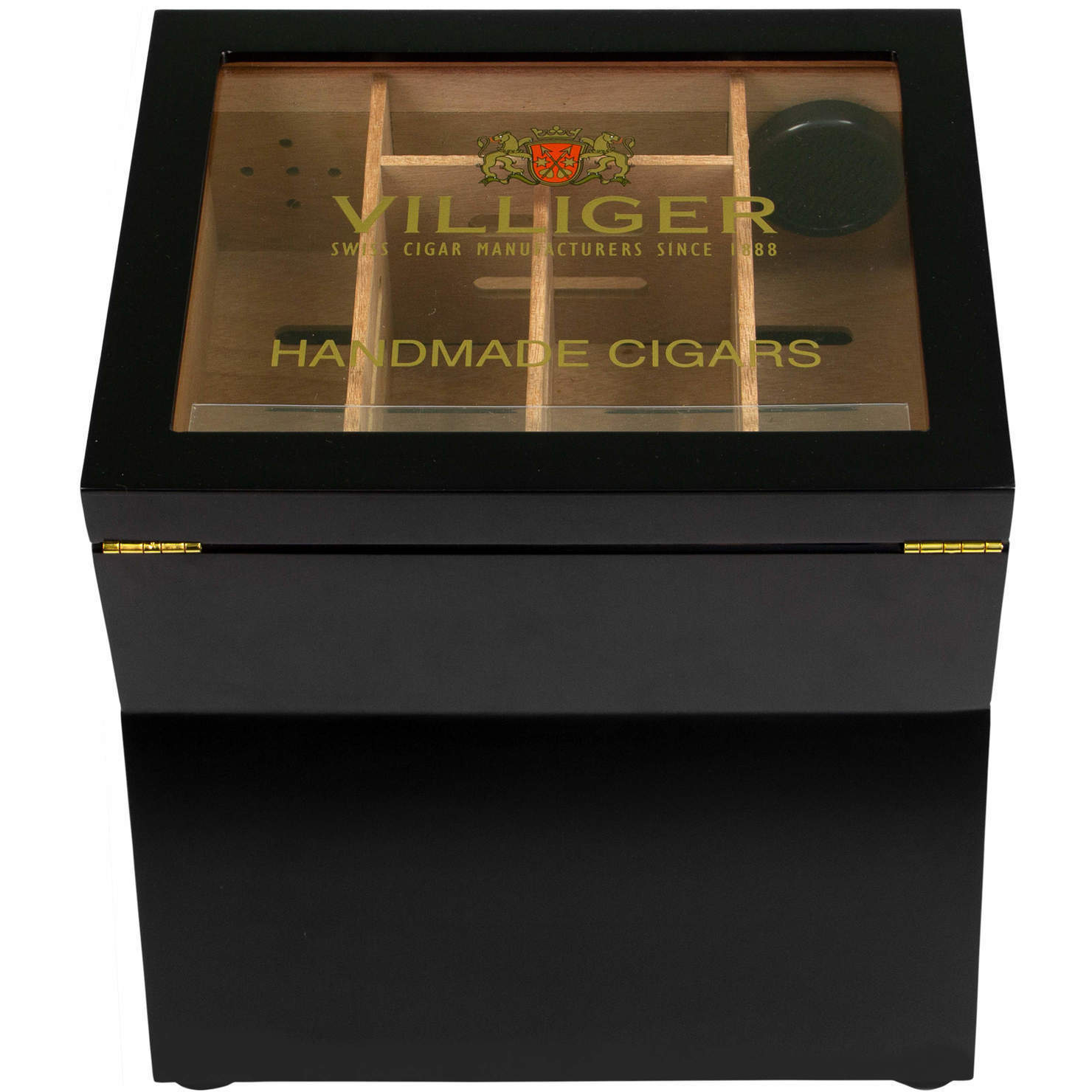 The Importance of a Good Humidor
Though the above methods do work, your best bet for cigar storage is a humidor, a special storage box that is meant to reproduce the conditions under which cigars are manufactured. Humidors can be made from a variety of woods, including oak, maple and mahogany. The best wood for humidors, however, is Spanish Cedar, which is favorable for maintaining proper humidity and which can help to preserve the flavor of your cigars for long periods of time. Some humidors are also made of metal or acrylic. Most modern humidors also include a humidifier to provide additional moisture and a hygrometer to let you monitor the conditions under which your cigars are being stored.
Before using a humidor, it's important that you properly season it. Seasoning a humidor involves giving it its initial dose of moisture and is done by placing a cup of water into the humidor and allowing it to sit there until the interior humidity reaches 70 percent, or by using a humidifier to achieve the same humidity level. Afterward, you can place your cigars inside. The moisture will need to be replenished from time to time using the same process as part of basic humidor maintenance. Be sure not to apply water directly to the lining, as this can cause unintended damage.
Storing Cigars During Everyday Carrying
Though a humidor is the best way to keep cigars fresh for long periods of time, it isn't convenient for carrying cigars with you. For this reason, cases and tubes that accommodate a small number of cigars are popular accessories for cigar smokers. These cases can be made from wood, leather, metal or a combination of these materials. Metal tubes are best for protecting the cigars from drying out since metal doesn't absorb moisture in the way that wood and leather do. Leather also adds its own odor to the cigar after a few days, which spoils the pure tobacco scent.
If you're looking for a great way to keep your cigars fresh, check out VILLIGER's line of premium humidors. Available in several sizes, including personal and tower models, these humidors will keep your favorite cigars at their best. Please note that these humidors are available only to VILLIGER's Swiss customers.
Read the next story
The VILLIGER team on the trail of Swiss tobacco