Each morning in the tobacco growing regions of Brazil, more than 20,000 workers and family farmers go about the specialized agricultural business of growing tobacco.
Though much of it will ultimately be used in cigarettes, some of the higher-end tobacco grown by these hardworking men and women will eventually find its way into the premium cigars you know and love.
The workday of a Brazilian tobacco grower, like all agricultural workers, varies with the seasons. In the spring, tobacco workers plant seeds in indoor starting areas, then transplant them into the fields when they are mature. enough. This labor-intensive process dominates the earliest months of the season.
The more typical workdays, though, start once the plants are actually in the ground. If conditions are dry, workers will need to irrigate the tobacco plants in the field to ensure that they are receiving enough water. This process takes good judgment derived from experience, as too much water can damage the plants' roots. Likewise, workers may be called upon to apply fertilizer if the plants need additional nutrients.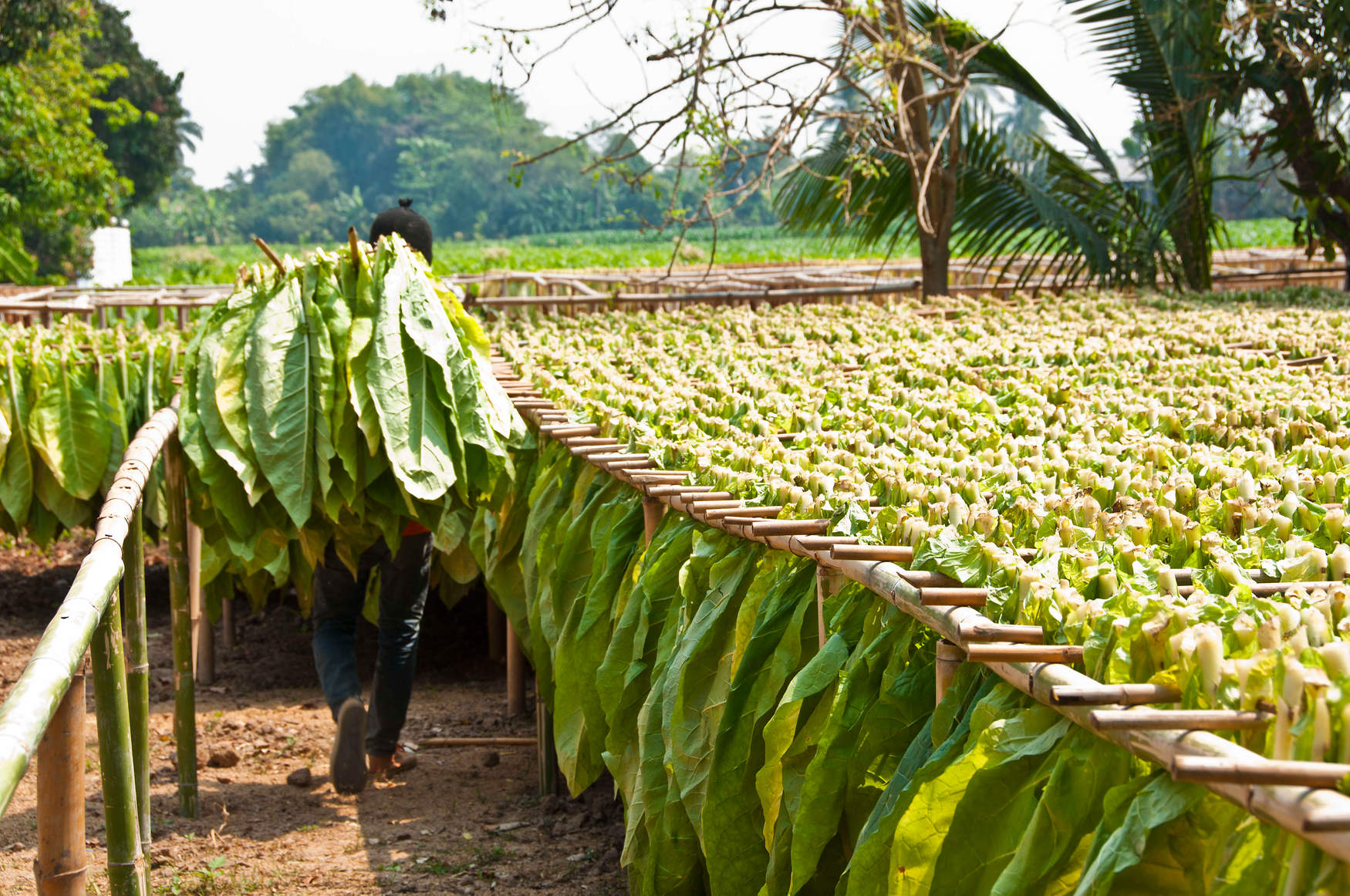 A worker's average day also includes the task of clipping or trimming tobacco plants to ensure optimum health and growth. Cutting of damaged leaves takes place very frequently to ensure that only the best leaves make it into the final crop. A practice known as topping is also executed during the clipping done in the early season. Topping involves removing the flower from a tobacco plant so that it will devote its resources to growing large, full leaves instead of to reproduction. The lowest leaves of the plants are also sometimes removed by workers to make irrigation and fertilization easier.
As the growing season wears on, extra tasks are often added to the workload. Tobacco plants that grow too tall may need to be supported with wooden stakes to keep them from falling over. In the autumn, workers will spend most their days in the fields actively harvesting tobacco leaves, often by hand to ensure their quality. From here, the workers will cure the leaves to prepare them for the next step in their journeys to become tobacco products.
Tobacco workers in Brazil may spend their days in different ways depending on the time of year, but the common thread of all days on a plantation is the hard work, skill and dedication that goes into growing fine tobacco. So, the next time you light up your favorite VILLIGER cigar, take a moment to appreciate the real heroes behind great tobacco: the hardworking people who dedicate their lives to growing it.
Read the next story
The VILLIGER team on the trail of Swiss tobacco