VILLIGER SÖHNE AG is the only remaining cigar manufacturer producing in Switzerland. Our success is built on a strong entrepreneurial spirit, many years of tradition and quality, and product diversity.
In 1950, there were still over 30 cigar manufacturers in Switzerland. Only the factory of VILLIGER SÖHNE AG in Pfeffikon, Lucerne, remains. It was founded by the accountant Jean Villiger and his wife in their home in 1888. There are several reasons for the continued success of VILLIGER cigars – the first being the knowledge and experience of a heritage company with its active patron Heinrich Villiger. Specific keys to success are known only to the patron himself. Others can be gleaned from tobacco portals and statements by the "indestructible" cigar baron.
Experience and passion
According to cigarworld.de, the VILLIGER brand is built on over 130 years of experience and a passion for making the best cigars in Switzerland. They add: "And that is something you can taste when smoking VILLIGER cigars – with every draw." As zigarre.de knows, this fundamentally established brand has not procrastinated: "Since 1888, the Villiger family has continuously developed its cigar production knowledge and is now offering cigars of the highest quality." Today, the VILLIGER empire employs around 1,500 people in Switzerland, Germany, Indonesia, and Brazil. It has thus evolved into one of the largest cigar manufacturers in Europe. Despite the considerable success and the expansion abroad, tradition is still the main priority at Villiger. Today, Heinrich Villiger is already the third generation to run the family business, and he places a strong emphasis on continuing this path. Furthermore, the people behind the patron Heinrich Villiger "know exactly" what the VILLIGER brand stands for.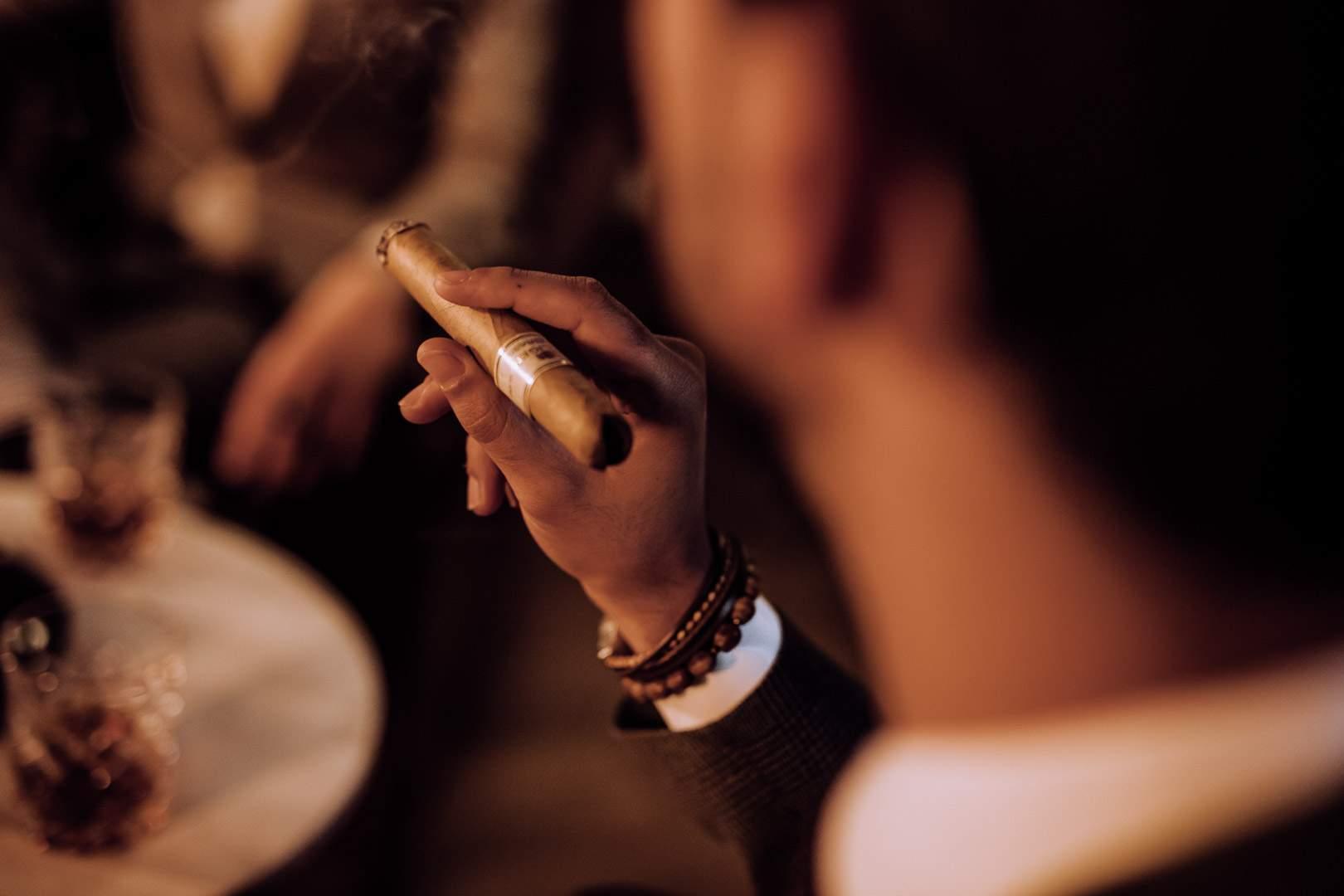 Quality
Tradition, experience, and passion ensure the quality of all VILLIGER products. "VILLIGER's range includes premium quality brands – this applies to all products leaving the company," writes zigarren.org. This quality is best seen in the tobacco leaves and handmade manufacturing process of its anniversary brand VILLIGER 1888. These premium cigars are made by the exile Cuban Matias Maragoto. As noted by cigarworld.de, the first-class wrappers for the VILLIGER 1888 come from ASP Enterprises and its executive Adalberto Ruiz Calderón, who is "part of the small elite of recognized and universally accepted raw tobacco experts in the Latin American region." ASP Enterprise wrappers "are some of the best the cigar world has to offer." The VILLIGER 1888 binder comes from Mexico, and the other tobaccos from the Dominican Republic and Nicaragua. Thus, these premium cigars are not only "tangible expressions of comprehensive tobacco knowledge." They are also products of premium quality "which boast a rich bouquet." Despite a long-standing tradition (from the founders to the present day), VILLIGER is successful because the company has not been stuck in the last millennium.
Innovation, creativity, and diversity
The cigar portal noblego.de describes the innovative power and success story of VILLIGER as follows: "VILLIGER cigars had succeeded in fulfilling the wishes of cigar lovers before they were even expressed thanks to dedication and perseverance." Furthermore, cigarworld.de emphasizes that the entrepreneurial and innovative spirit of the VILLIGER founders is still the cornerstone of many novel product developments. For instance, the world-famous mouthpiece cigar VILLIGER KIEL was the first of its kind and is still the undisputed number one in this segment. Even though the VILLIGER ORIGINAL-KRUMME brand was not developed by VILLIGER, but gained with the acquisition of the Helmut Eichenberger cigar factory in 1988. This unique variety still occupies a significant place in VILLIGER's range today. Mansworld.com describes the importance of Heinrich Villiger's travels and continuous search for new varieties for its success: "The range continues to evolve as a result, with each tobacco blend characterized by a highly individual aroma profile. This broad-spectrum allows VILLIGER tobacco products to attract a number and diversity of cigar and cigarillo lovers." VILLIGER also demonstrates its innovative capacity and creativity in another area. For example, zigarren.org states, "VILLIGER PREMIUM Cigarillos feature intense flavors and that touch of creativity that makes VILLIGER so popular and unique."
However, Heinrich Villiger is not a fan of e-cigarettes. "We are not pharmacists who sell water in cans," he is quoted as saying in luzernerzeitung.ch. He would rather try his hand at other innovations, such as cannabis cigarillos, which VILLIGER introduced in 2019.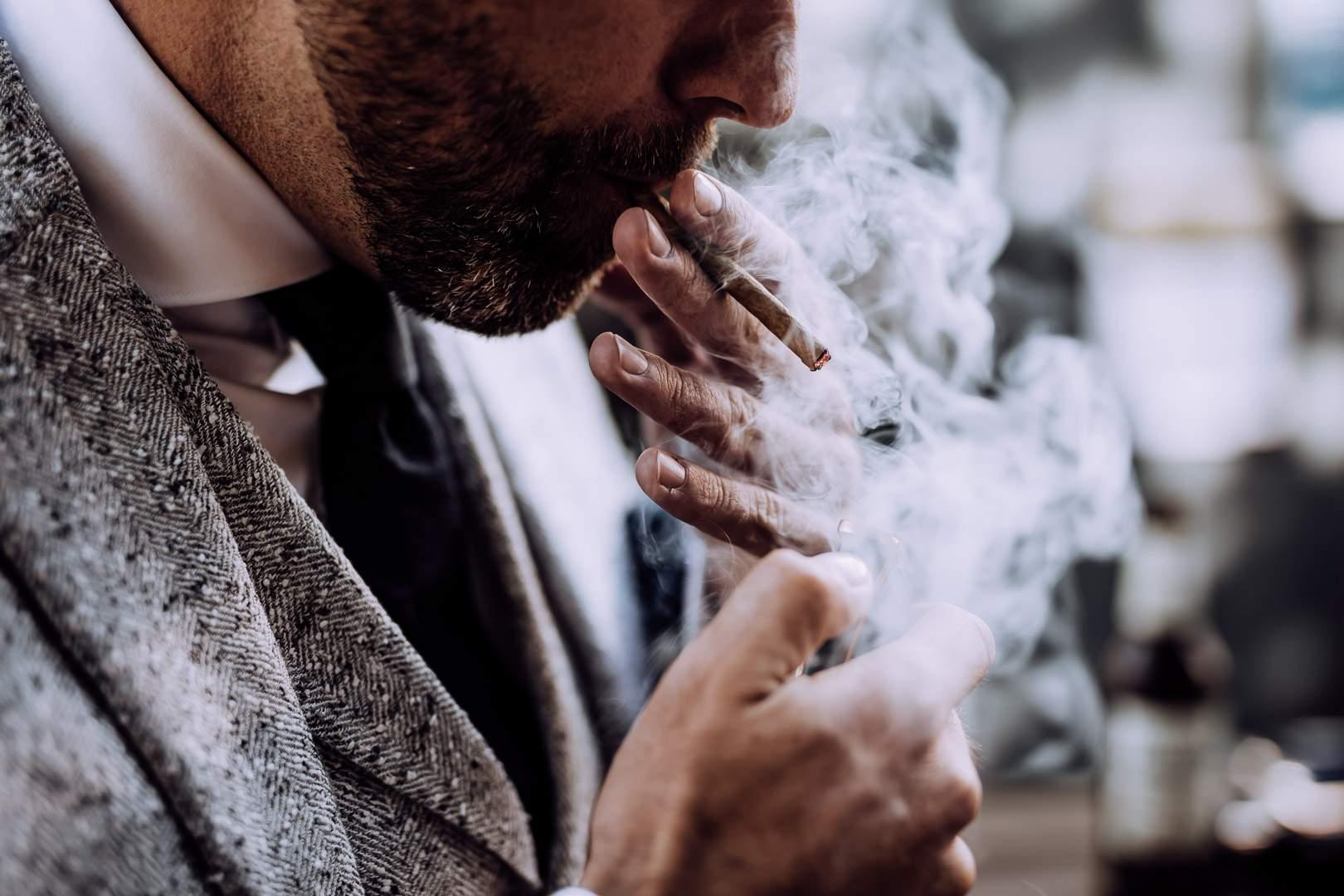 Lifetime achievement award
In recognition of his tremendous contribution to the tobacco industry, Heinrich Villiger in 2020 received a Hugo Chairman Award from the prestigious U.S. Tobacco Business Magazine. The magazine stated that Heinrich Villiger has been both resilient and innovative in adapting his company to meet the ever-changing demands of the global tobacco market.
A quote from Heinrich Villiger aptly describes what distinguishes VILLIGER SÖHNE AG and the quality of its cigars to this day: "Making a cigar is a precise craft. Composing its flavor is an art. Both craft and artistry are our traditions."
Read the next story
VILLIGER's commitment to a sustainable mountain environment.