When you're first getting into the world of high-end tobacco products, the huge number of different varieties that are available can be a little overwhelming.
One of the first things you might wonder about is the difference between a cigar and a cigarillo. Here's everything you need to know about the differences and similarities between these two types of tobacco products.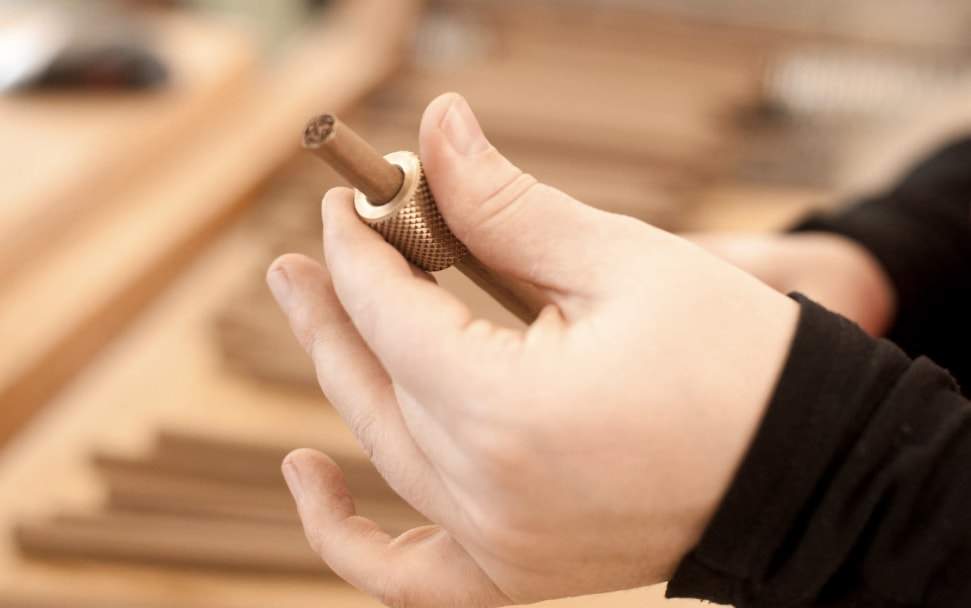 Physical Characteristics
The most obvious difference between a cigar and a cigarillo is the fact that a cigarillo is by far the smaller of the two. An average cigarillo is roughly six millimeters in diameter with a length of approximately 75-100 millimeters (three to four inches). A robusto cigar, by comparison, is typically 127 millimeters long with a diameter of about 20 millimeters. Even though robustos are among the smallest of the traditional cigar sizes, they are still considerably larger than a typical cigarillo.

Owing to their smaller sizes, cigarillos require less wrapper and filler material than full cigars. In many cases, however, a cigarillo can be made from the same blend of tobacco as a comparable larger cigar. Some cigarillos are made with a replacement wrapper, as opposed to pure tobacco leaf. Cigarillos sometimes feature filters, though many varieties come unfiltered. In contrast to this, relatively few premium cigars come with filters.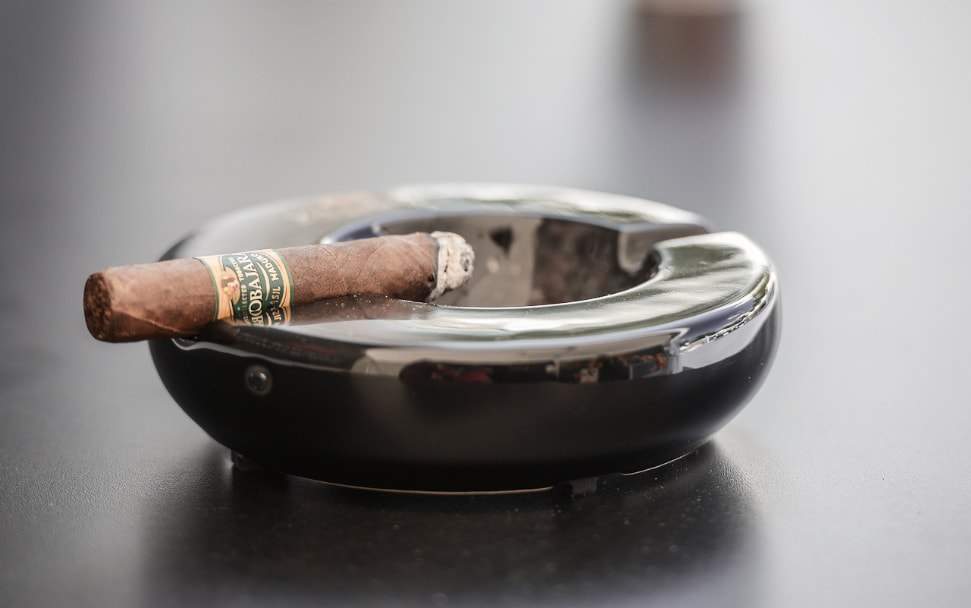 Smoking Characteristics
Just like a premium cigar, the smoking experience of a cigarillo depends heavily on what kind of tobacco is used in it. A cigarillo and a cigar made from the same blend and with the same wrapper will have very similar flavors and aromas. Many cigarillos also feature additional taste and aroma imparted to them by treatment with flavoring agents. If you're shopping for a good cigarillo, be sure to look carefully at any flavoring notes to be sure you know what you're getting.

The difference in size between the two also means that it will take much longer to smoke a cigar than a cigarillo. While some large cigars can be savored for up to an hour, a typical cigarillo will only last for about 15 minutes. Take note that cigarillos tend to burn hotter and faster thanks to their smaller size, so you may need to take smaller, slower draws to keep the tobacco from burning too hot and detracting from the flavor.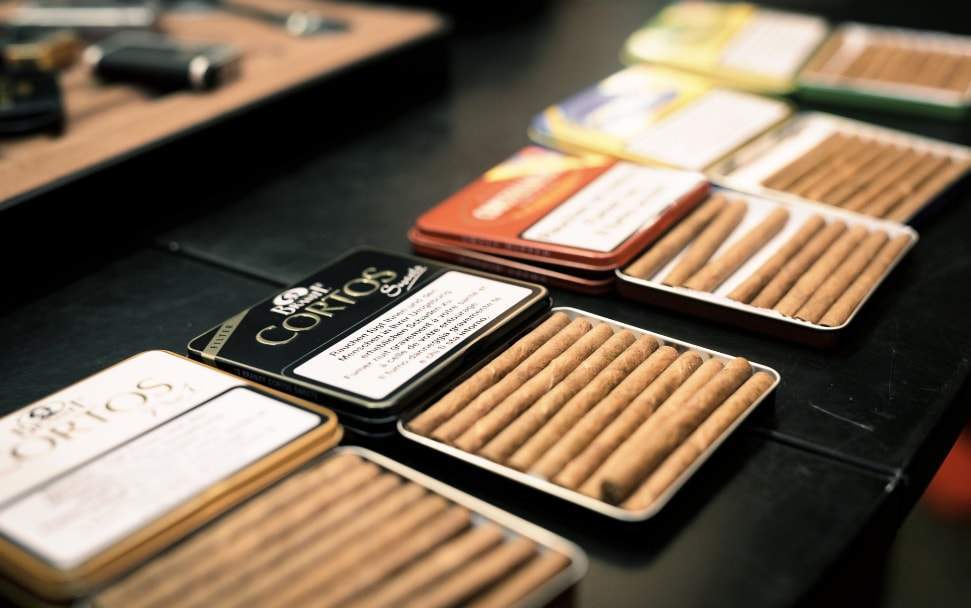 Smoking in Different Contexts
Though both cigars and cigarillos can make for an excellent smoking experience, enthusiasts generally choose to smoke them in different contexts. Because they take so much longer to smoke, cigars are best for longer, more relaxed smoking sessions. Aficionados often have to plan a time in which to smoke so that they can fully enjoy their cigars.

Cigarillos, on the other hand, are better for smoking when time is a more pressing factor. If you want to enjoy a smoke during a break from work or while grabbing coffee with friends or colleagues, a cigarillo is a great solution. Owing to their smaller size, they are also easier to carry on a regular basis, making them a good choice for an impromptu smoke whenever you might want one.

Whether you prefer the long, relaxed indulgence of a cigar or the greater convenience of a cigarillo, a good smoke is always an excellent way to unwind and enjoy yourself. For a great selection of premium cigars and cigarillos, check out the choices offered by VILLIGER. No matter which way your tastes incline, there's a fine VILLIGER tobacco product for you.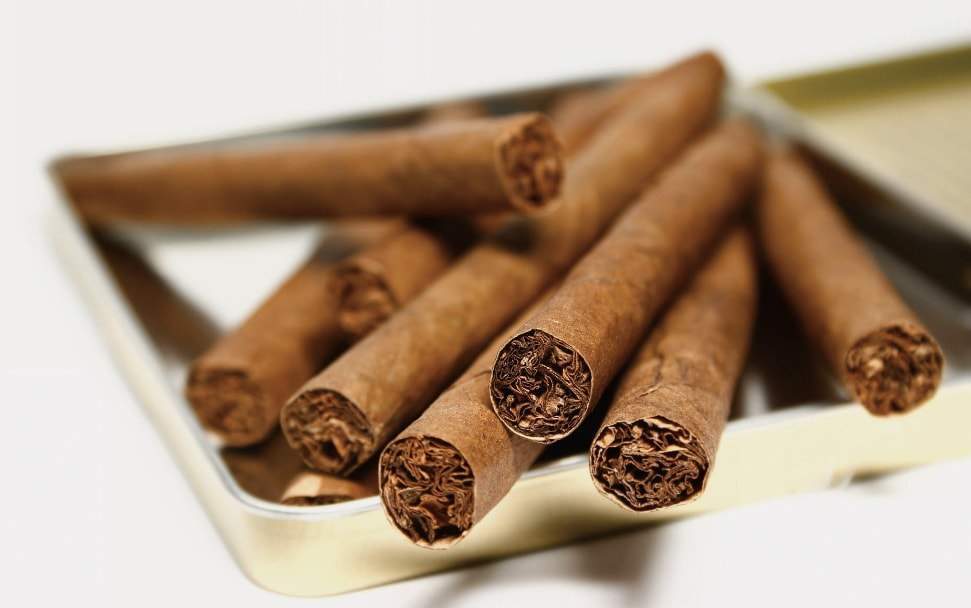 Read the next story
VILLIGER, the perfect employer? According to Serina, the answer is yes.