Before it becomes a fine cigar or a premium pipe blend, tobacco, like any other crop, must be grown by expert farmers.
The tobacco plant is now cultivated in many regions worldwide, leading to a wide diversity of different varieties. Here's what you should know about the careful cultivation process that ultimately results in your favorite tobacco products.
Where Is Tobacco Grown?
More important than any cultivation process is having the right climate and soil in which to grow tobacco. Different varieties of tobacco have different requirements, but it is essential that the plants be cultivated in areas with a warm season lasting at least four months and with light to moderate rainfalls occurring regularly throughout that warm season. The tobacco varieties used in cigars are typically grown in well-drained soils, such as those rich in sand or gravel.
Though tobacco is grown all over the world, South and Central America are the areas most renowned for their tobacco industries. Northwestern Honduras, the Andean foothills of Ecuador, the Reconcavo Basin in Brazil and the western region of Vuelta Abajo in Cuba are all known for producing some of the world's highest-quality tobaccos. Other regions, however, also play host to the cultivation of the tobacco plant. In North America, Mexico's San Andres Valley and the fields of the American state of Connecticut are both known for their tobacco outputs. Indonesia and the Philippines, both offering soil that is favorable for tobacco cultivation, are the primary producers in Asia. In West Africa, the nation of Cameroon is known for producing tobacco leaves that are used as cigar wrappers. Other countries that produce tobacco in less notable quantities include Greece, Turkey, Malawi and Argentina.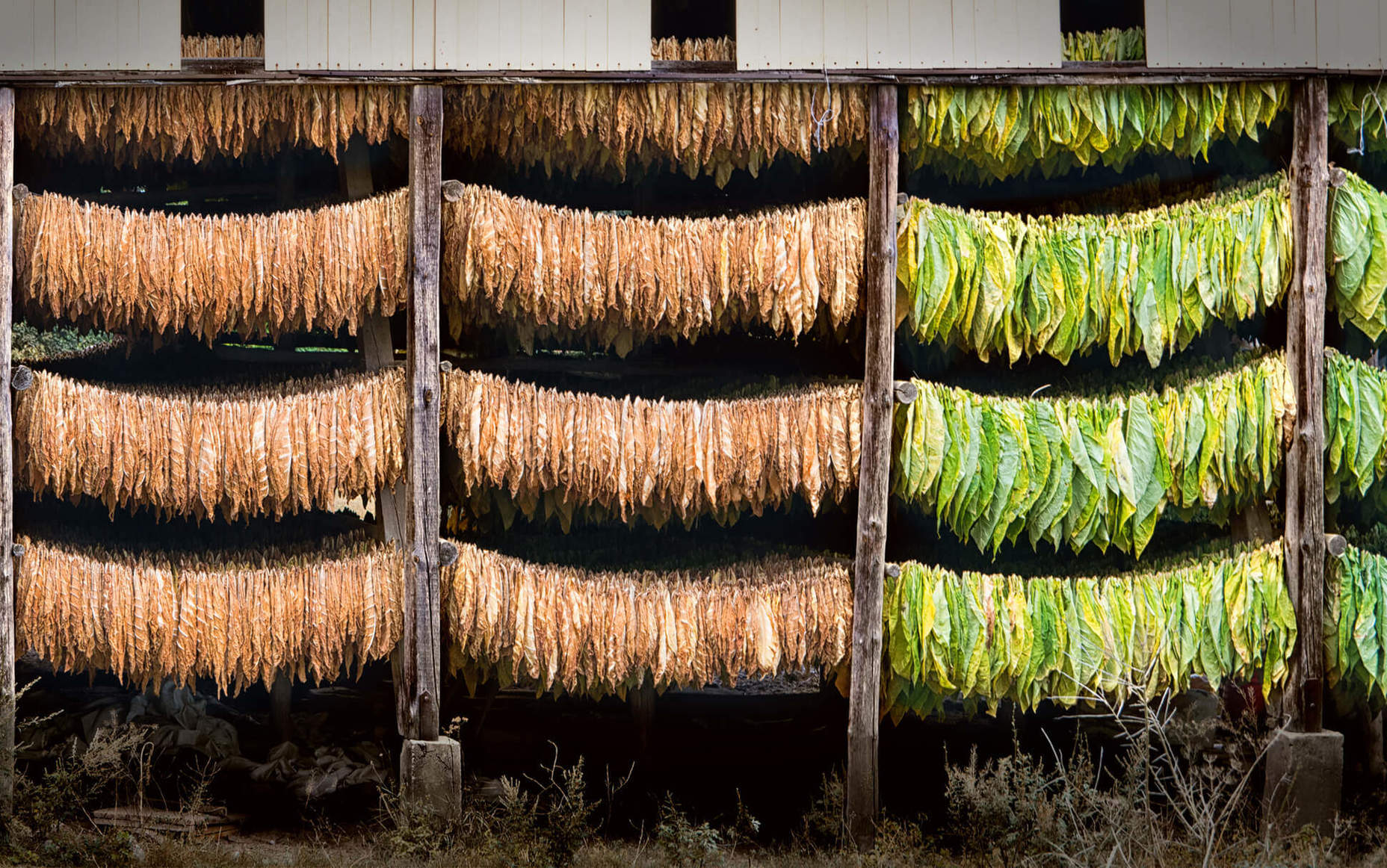 Sowing, Growing and Harvesting
The time at which tobacco seeds are planted varies based on the region in which they are grown. In more tropical climes, planting is usually done in early winter to take advantage of winter rains. When grown in temperate regions, though, tobacco is planted in the spring or early summer to protect it from the threat of frost. Tobacco seeds are usually first sowed in special germination beds, after which they are transplanted into fields to fully mature. Seedlings are spaced so as to give adequate growing room to the matured plants. The seedlings are often planted in ridged fields, as the slightly increased elevation promotes drainage and keeps the plants from becoming waterlogged during heavy rains.
While it matures, tobacco is generally fertilized with natural manure, as well as potash and phosphorous. When the plant begins to flower, it is topped, meaning that the flower and in some cases a few of the upper leaves are removed. This technique prevents the plant from putting its energy into flowering and instead encourages the distribution of nutrients to the leaves to maximize yield.
When the leaves begin to turn from green to yellow, they are ready to be harvested. Tobacco leaves at the bottom of the plant ripen first, with upper leaves ripening gradually as the growing season continues. As a result, most types of tobacco are harvested in stages to ensure that every leaf is picked at the perfect time. Some tobaccos, however, are exceptions to this rule. Burley tobacco, for instance, is harvested all at once after all of the leaves have ripened.
After the harvest, the leaves can be processed in many different ways to give them their final smoking characteristics. Drying and curing processes vary based on region and the type of tobacco, but all of them require a ripened tobacco leaf made possible by months of agricultural labor. So, the next time you light up your favorite VILLIGER cigar, be sure to keep in mind the skilled and careful work of the farmers who turned a simple seed into a fine smoking tobacco.
Read the next story
VILLIGER's commitment to a sustainable mountain environment.