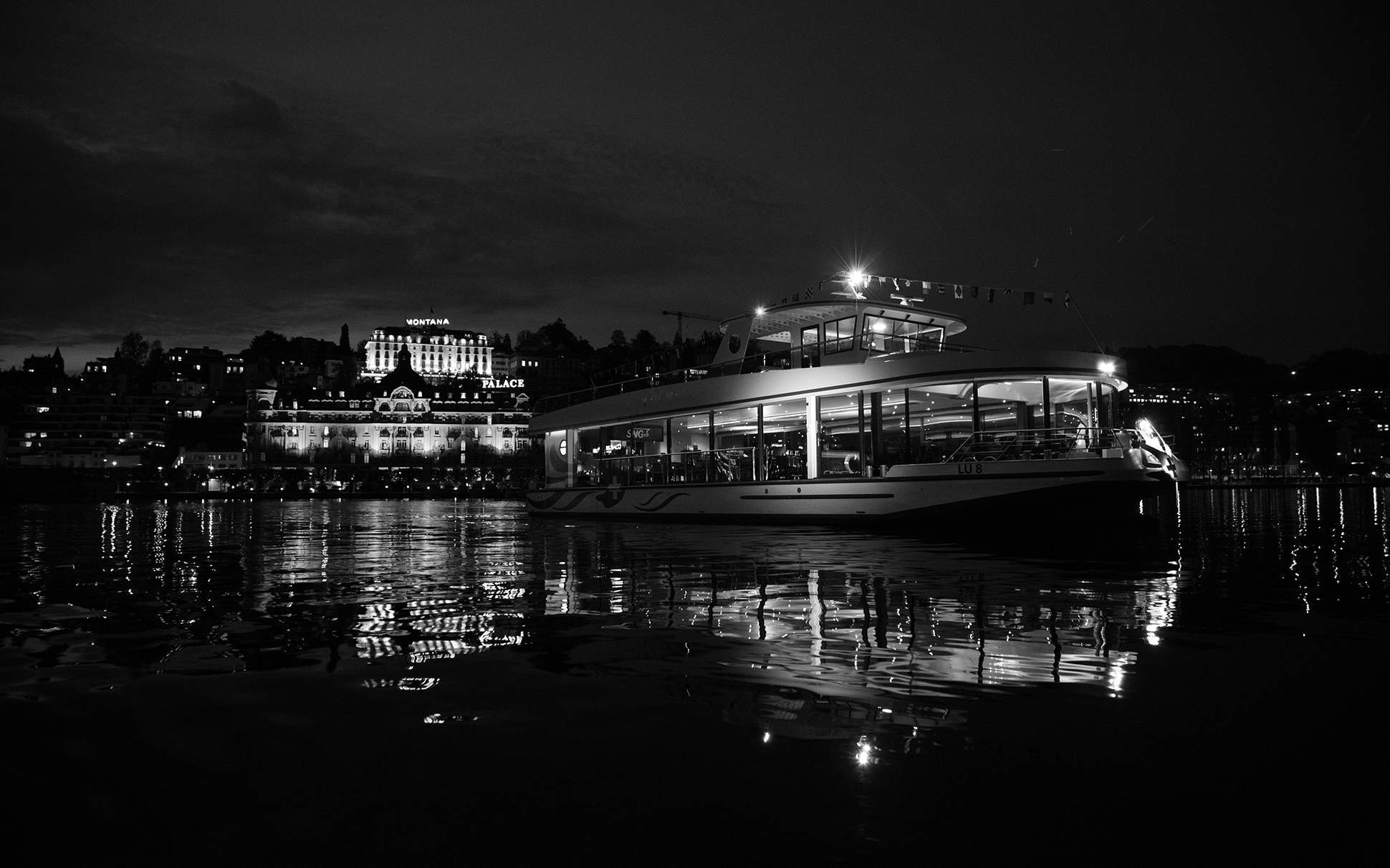 CONSTELLATION Party
We are excited to be hosting this year's CONSTELLATION party on the legendary Luzernerschiff.
05.07.2019 | 19:00 - 01:00 Uhr
---
Schiffssteg beim Casineum
Grand Casino Luzern
6006 Luzern
The third cruise is themed 'Feel free Friday' and is all about CONSTELLATION. Creative and crazy ideas in neon colors – bad taste style from the 70s, 80s, and 90s – are welcome. We will award the best dress with a price. Boarding takes place at the jetty of the Casineum, Grand Casino Luzern; it starts at 07:00 PM and ends at 07:45 PM. The ship will depart at 08:00 PM and the party, along with our delicate CONSTELLATION Cigarillos, can begin. The ship will be back in Lucerne at 01:00 AM.
Between 07:30 PM and 08:30 PM, a mouthwatering aperitif by VILLIGER takes place. Safe your ticket now by ordering conveniently from our online shop. The price of each ticket is CHF 47. Entrance is permitted to persons over 21 only (ID check).
Vehicles can be parked in the Parkhaus Casino-Palace AG, Haldenstrasse 6, 6006 Lucerne, Switzerland. Alternatively, public transport stops at Lucerne station.
We look forward to celebrating together with you and savor our fine CONSTELLATION Cigarillos.
Events
Experience the pleasure together